Summary
In response to the national call, Mingtai Aluminum has invested a lot of energy in automotive lightweight application materials, targeting at automotive doors, hoods, automotive roofs, bottom guards, wheels, fenders, heat exchange systems (radiators) and automotive power For components such as batteries, lifters, and gas storage tanks, we have developed aluminum sheet, strip and foil products suitable for each component.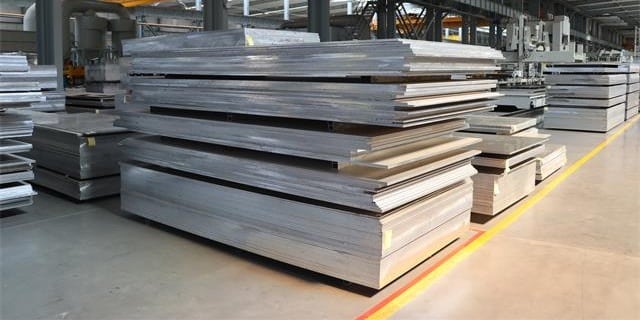 Aluminum Alloy Used for Automobile
Mingtai Aluminum supplies raw materials for automobile aluminum sheet, 5182, 5083, 5754, 6061 etc.
Related Products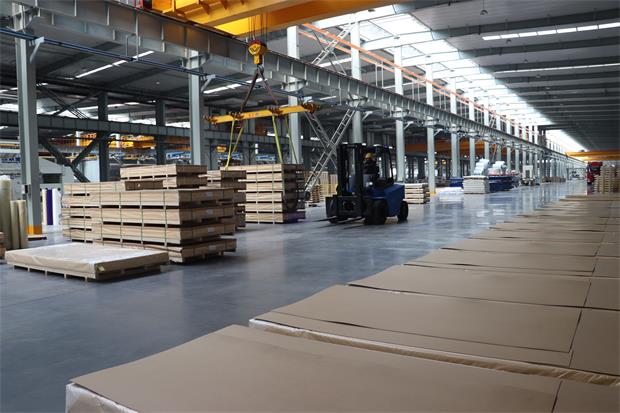 5182 aluminum sheet
The stamping effect of Mingtai Aluminum's 5182 alloy aluminum plate is good. Judging from the customer's response, the aluminum plate has no cracks after stamping. Mainly used in car doors, car hoods and car front and rear fenders and other parts.
3003 aluminum foil
The popularity of new energy vehicles and electric vehicles has forced automotive power batteries to make changes in raw materials. Mingtai has successfully developed products for power batteries, mainly including 3003 aluminum strips for power battery shells, 1235 aluminum foils for battery cells, and 1060/1070/1100 aluminum foils.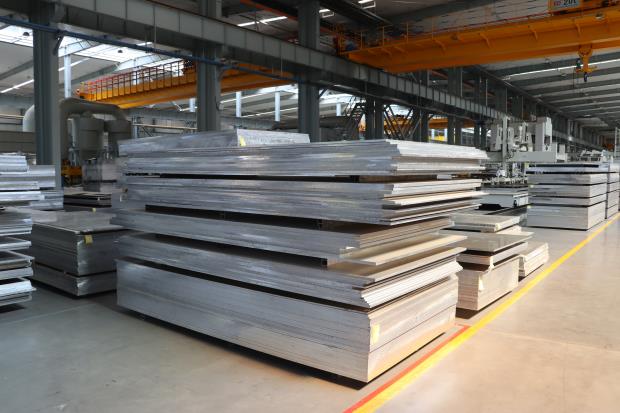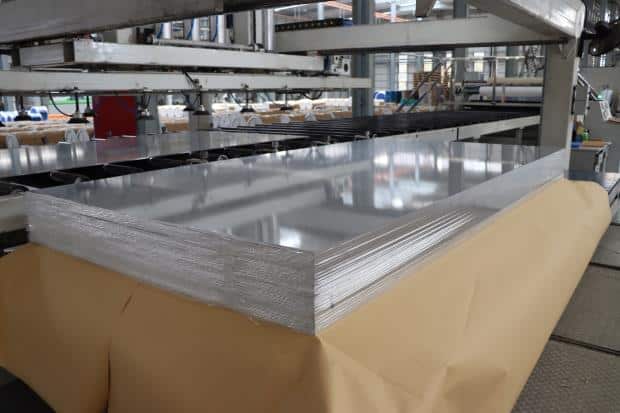 5083 aluminum sheet
The range of auto parts is relatively wide. The lightweight aluminum alloy products developed by Mingtai Aluminum for automobile bottom guards and automobile gas storage tanks include 5083, 5754, and 5052 alloy aluminum plates.
6061 aluminum sheet
The thick aluminum plate used for automobile hub is mainly 6061 aluminum alloy. 6061 aluminum alloy is a heavyweight product developed by Mingtai Aluminum, and we have very mature technology. Production and processing thickness range: 0.30-600 Width range: 150-2600mm.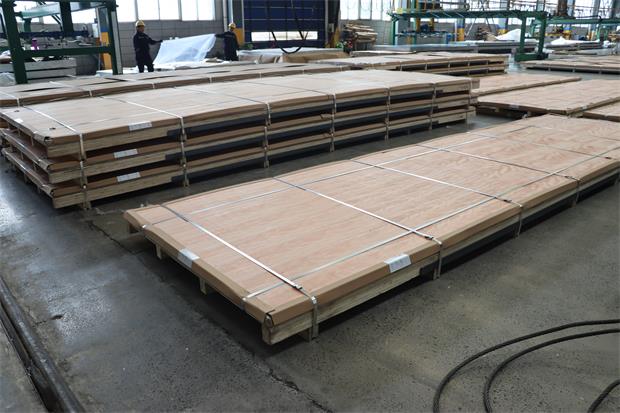 The Advantages of Automobile Aluminum Sheet
Obvious effects of weight reduction and energy saving

Aluminum has good mechanical properties, its density is only 1/3 of that of steel, it has good thermal conductivity, and its machinability is 4.5 times higher than that of iron. Therefore, aluminum has become the most ideal material for lightweight vehicles.

Corrosion resistance

Aluminum has good corrosion resistance, and the oxide film formed naturally on its surface has good corrosion resistance, so the "all-aluminum body" will be better than the traditional steel body in terms of durability.

 Improve comfort and safety

Aluminum alloy cars reduce the weight of the car without reducing the capacity of the car, the center of gravity of the body is lowered, and the car is more stable and comfortable to drive. Due to the good energy absorption of aluminum, it has obvious advantages in terms of collision safety. The deformation zone at the front of the car will produce wrinkles during a collision, which can absorb a large amount of impact, thereby protecting the driver and passengers behind.

 Easy to recycle

In the cycle process of aluminum material-aluminum products-use-recycling recycled aluminum ingots-reprocessing into aluminum materials, the loss of aluminum is only about 5%, and its regeneration performance is higher than that of any commonly used metal. 
Automobile Aluminum Sheet manufacturer
Henan Mingtai Aluminum Co., Ltd. was founded in 1997. Mingtai Aluminum is a large modern aluminum processing enterprise integrating scientific research, processing and manufacturing. The company can produce 1-8 series aluminum plate, strip and foil products with complete specifications and huge capacity to meet your personalized processing needs.It has a number of holding and joint-stock enterprises, including Zhengzhou Mingtai Industrial Co., Ltd. Henan Taihong New Material Co., Ltd. Henan Mingtai Technology Development Co., Ltd. HENAN MINGSHENG NEW MATERIAL TECHNOLOGY CO., LTD. 5 lines There are 10 continuous casting and rolling production lines and 44 other large processing equipment, with an annual output of 1 million tons.
Honor certificate
Excellent product quality has made Mingtai Aluminum certified : China Classification Society (CCS), American Bureau of Shipping (ABS), French Bureau Veritas (BV), Lloyd's Register of Shipping (LR), Kosher Certificate (SKS) , product quality is guaranteed.