Summary
The main products of aluminum alloy for battery shell materials are 3xxx series aluminum alloy plates, which are used in mobile phone battery shell end covers, battery industry and other fields. Mingtai Aluminum strictly controls the production process and provides standardized products with low ear rate and excellent performance. It is the supplier of Samsung, LG and other international enterprises.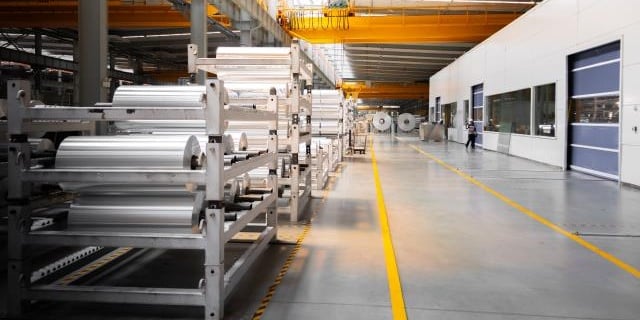 Aluminum Alloy Used for Battery aluminum foil
Mingtai Aluminum supplies raw materials for Battery Aluminum Foil, 3003, 8011, 8021, 1060 etc.
Related Products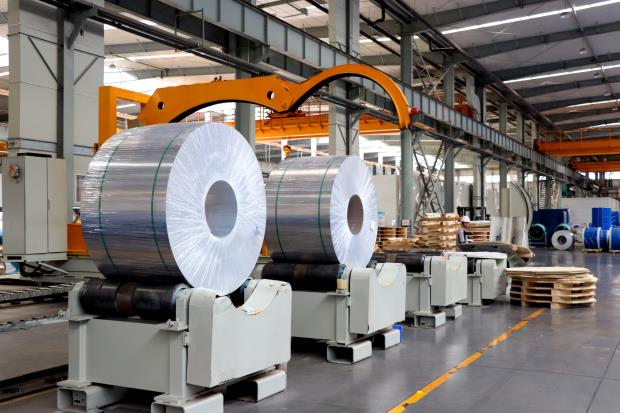 3003 aluminum foil
The new energy power battery shell in the domestic market is mainly square, the material is 3003 aluminum alloy, H14 state, chemical composition executive standard: GB/T 3190-2020, mechanical performance executive standard: GB/T 3880-2012. According to the different design requirements of power battery, the thickness range is 0.8-3mm, and the width is 100-300mm.
1060 aluminum foil
1060 pure aluminum contains more than 99.6% aluminum, its composition ratio is simple, its conductivity is excellent, and its cost performance is high. 1060 aluminum foil is widely used in lithium battery and energy storage industry.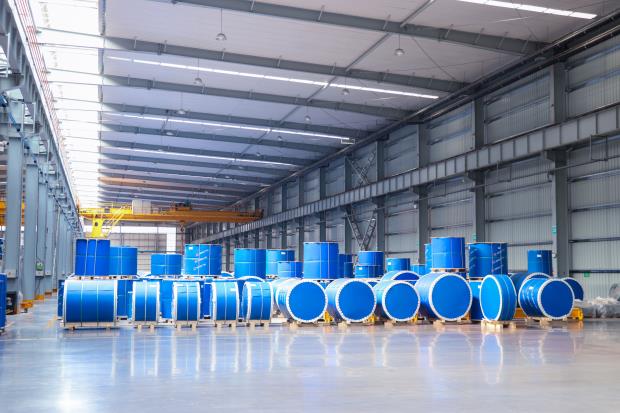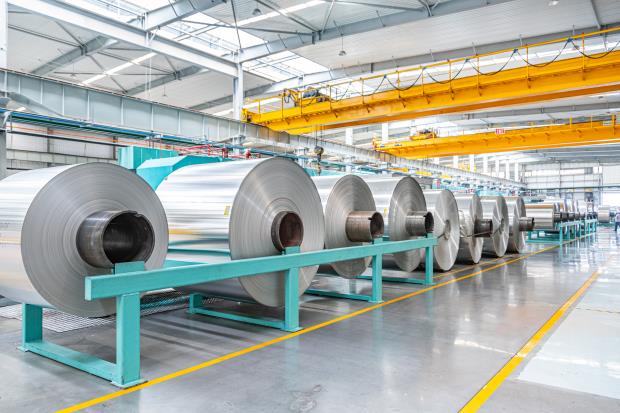 8011 aluminum foil
8011 aluminum foil is a very widely used type of aluminum foil. It plays an important role in the current hot lithium battery materials. The production process of aluminum foil material for soft battery of Mingtai Aluminum is mature. The thickness of aluminum foil is generally 0.01-0.06mm. It can be customized.
8021 aluminum foil
8021 aluminum foil has excellent moisture-proof performance, shading and high barrier capacity. It is the main product of battery soft aluminum foil.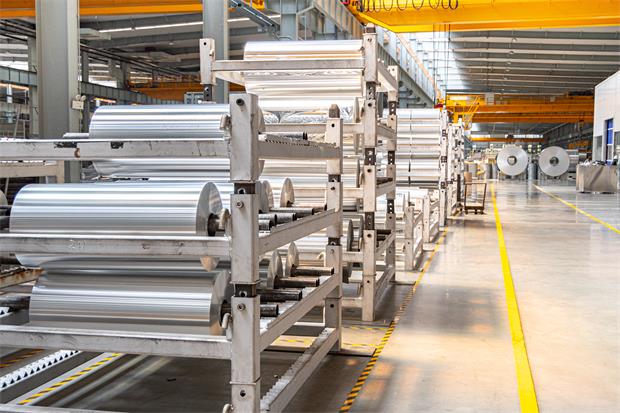 The Process of Battery aluminum foil
Control the production process and provide standardized products

Battery shell materials refer to high-purity aluminum alloy products formed by hot rolling, cold rolling, annealing, stretch bending and straightening, and aluminum foil rolling. The production process is carried out in strict accordance with the standards specified by the industry. At present, the company has passed the "ISO9001:2008" quality management system certification, and has established a strict quality standard system to ensure excellent product performance.

Low ear-making rate and excellent performance

The product thickness of the battery shell material is 0.40-0.60 mm, which has the advantages of low ear making rate, good deep drawing performance and welding performance. The alloy adds a small amount of manganese element, which makes the product high strength, corrosion resistance, high temperature resistance, radiation resistance and fast heat dissipation, and fully meets the standards required for the end material of mobile phone battery shell.
Battery aluminum foil manufacturer
Henan Mingtai Aluminum Co., Ltd. was founded in 1997. Mingtai Aluminum is a large modern aluminum processing enterprise integrating scientific research, processing and manufacturing. The company can produce 1-8 series aluminum plate, strip and foil products with complete specifications and huge capacity to meet your personalized processing needs.It has a number of holding and joint-stock enterprises, including Zhengzhou Mingtai Industrial Co., Ltd. Henan Taihong New Material Co., Ltd. Henan Mingtai Technology Development Co., Ltd. HENAN MINGSHENG NEW MATERIAL TECHNOLOGY CO., LTD. 5 lines There are 10 continuous casting and rolling production lines and 44 other large processing equipment, with an annual output of 1 million tons.
Honor certificate
Excellent product quality has made Mingtai Aluminum certified : China Classification Society (CCS), American Bureau of Shipping (ABS), French Bureau Veritas (BV), Lloyd's Register of Shipping (LR), Kosher Certificate (SKS) , product quality is guaranteed.