Summary
Mingtai Aluminum is a manufacturer of aluminum plates for molds. The aluminum alloy molds produced have the characteristics of light weight, good processing performance, high temperature resistance, and good wear resistance.
The aluminum plate required for the aluminum plate for the mold is generally a high-strength heat-treatable alloy, which needs to have good mechanical properties, workability, and easy processing.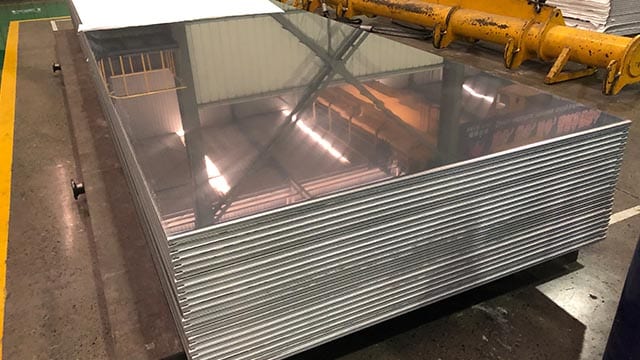 Aluminum Alloy Used for Mold
At present, the mold products with high sales volume in the market are: 5052 mold aluminum plate, 6061 mold aluminum plate, 5083 mold aluminum plate, 7075 mold aluminum plate, the product width can reach 2600mm, and can also be reasonably customized according to the actual needs of users.
Related Products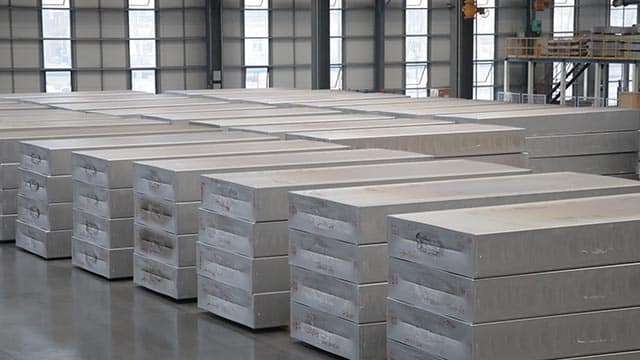 5052 aluminum plate
5052 mold aluminum plate is a kind of anti-rust aluminum plate. Magnesium is the main alloying element in 5052 alloy aluminum plate. It has good formability, corrosion resistance, weldability and medium strength.
6061 aluminum plate
6061 aluminum alloy is a high-quality aluminum alloy product produced by heat treatment and pre-stretching process. It has good processing performance, excellent welding characteristics and electroplating properties, good corrosion resistance, high toughness and no deformation after processing, dense material without defects and easy to use. Polishing, easy color film, excellent oxidation effect, etc.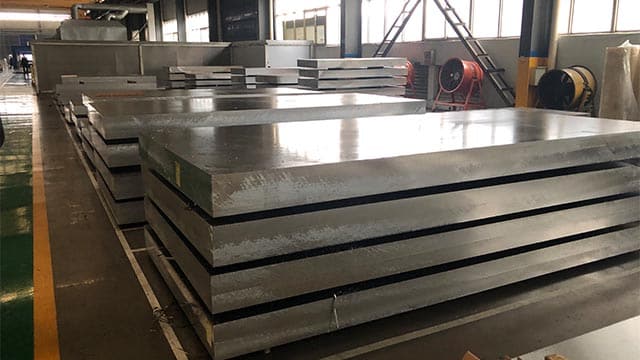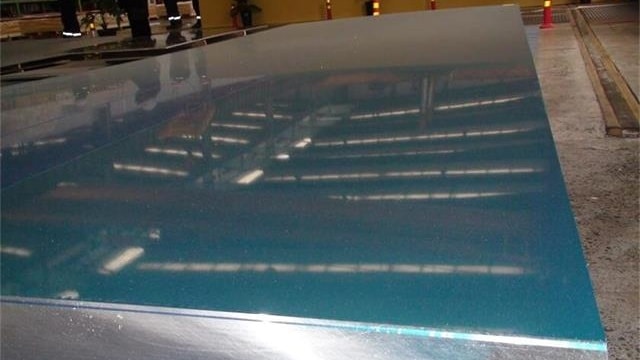 5083 aluminum plate
5083 medium-thick aluminum plate/ultra-wide 5083 aluminum plate is mainly used for molds, precision machining, etc.
7075 aluminum plate
Mingtai 7075 medium-thick aluminum plate is suitable for shoe molds, high-strength molds, high-strength parts and other fields. Thickness 1-200mm;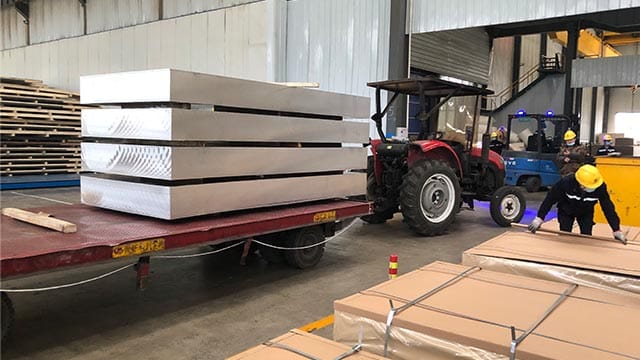 The Advantages of Mold Aluminum Plate
1. Good material uniformity
2. High surface precision
3. Good processing performance
4. High-speed machining, almost no deformation
5. The material has good compactness
6. Aluminum alloy mold is resistant to high temperature
Mold aluminum plate manufacturer why choose Mingtai aluminum
Brand accumulation

Henan Mingtai Aluminum Co., Ltd. has been deeply involved in the aluminum processing industry for 22 years. It is a large-scale joint-stock enterprise integrating scientific research, production and sales.

Industry benchmark

Mingtai Aluminum was identified as "Excellent Private Enterprise in Henan Province" by the Henan Provincial Party Committee and the Provincial Government. It has been innovating and forging ahead for many years, optimizing and upgrading the technical level and processing technology. Its products are of high quality and good performance, and are well received by the majority of users. praise;

Advanced equipment

Mingtai Aluminum's advanced production equipment provides a guarantee for the production of high-quality products. Over the years, it has been constantly innovating and forging ahead, optimizing and upgrading the technical level and processing technology. Its products are of high quality and good performance, and are well received by users.
Honor certificate
Excellent product quality has made Mingtai Aluminum certified : China Classification Society (CCS), American Bureau of Shipping (ABS), French Bureau Veritas (BV), Lloyd's Register of Shipping (LR), Kosher Certificate (SKS) , product quality is guaranteed.