Introduction
5052 aluminum plate is one of the aluminum alloy products with a high sales volume and a wide range of uses. The product has high market recognition, skilled processing technology, stable product performance, good molding and processing performance, corrosion resistance, and is a widely used anti-rust aluminum. The product is widely used in the fields of trolley case, oil tank material, liquid crystal back plate, tank material, door plate, high pressure switch shell, etc.
At the same time, Mingtai Aluminum has developed new products, 5052A aluminum plate (0.2-8mm) and 5052B aluminum plate (8-300mm), which are green low-carbon products. They are 5052 aluminum plate modified alloys, which have the performance of 5052 aluminum plate, and the price is more favorable.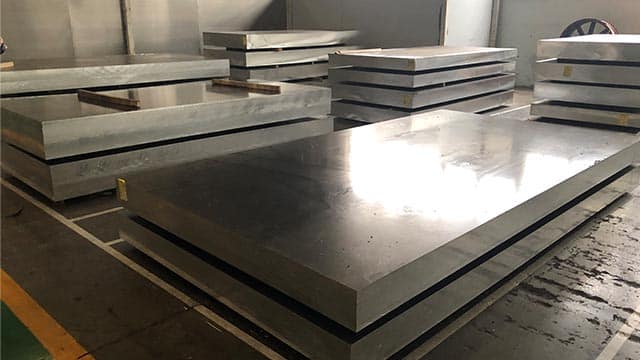 Technical parameter
Temper

O,H12,H14,H16,H18,H19,H22,H24,H26,H28,H32,H34,H36,H38

Thickness

8-500mm

Width

500-2650mm

Typical products

Aluminum alloy for automobile, 3C products, computer support, high-end curtain wall panel, shutter, trolley case
Performance Advantages Of 5052 Aluminum Plate
1. 5052 alloy aluminum plate has high plasticity and corrosion resistance, and is suitable for use in marine environment.
2. The aluminum plate surface shall be free of peeling, bubbles, rough surface and local mechanical damage, and the aluminum plate surface shall be free of cracks, corrosion spots and traces of nitrate.
Mingtai Aluminum's 5052 aluminum plate can be 2650mm wide and 600mm thick, which is a rare manufacturer in China that can produce ultra-wide and ultra-thick 5052 aluminum plate.
5052 aluminum alloy sheet uses: aluminum alloy for automobile, 3C products, computer support, high-end curtain wall panel, high-end oxide, can body/cover, shutter, trolley case, aluminum furniture, door panel/door handle, sign, decoration, etc
Strength

Customizable advantages
Henan mingtai technology is tailored according to user needs.

Raw material advantages
Choose reliable large-scale suppliers, purchase key raw materials, and control quality from the source.

Process advantages
More than 20 years of rich experience, mature technology and high level of craftsmanship.

Equipment advantages
3300mm wide "1+1" hot rolling production line; self-developed (1+4) hot tandem rolling production line; multiple large-scale equipment at home and abroad.

Packaging advantages
3003 aluminum coil packaging pays attention to moisture-proof and rain-proof, to ensure that the surface of the aluminum coil is intact and scratch-free.

Price advantage
Adjacent to the raw material producing area, own power plant, 1.3 million square meter large factory, large-scale production, factory direct supply mode, and high cost-effective products.
5052 Aluminum Plate Price
The price of 5052 aluminum plate is high and low. Users pay attention to quality and after-sales service while considering the price. Choosing large aluminum plate manufacturers is not only reasonable in price, but also guaranteed in product quality. Henan Mingtai Aluminum Co., Ltd. is a manufacturer of 5052 aluminum plates with good reputation in the industry. The price is reasonable and there are multiple discounts. You can consult and purchase.
5052 aluminum plate price=Changjiang aluminum ingot price on the day of shipment+processing fee
5052 Aluminum Plate Manufacturer
Mingtai Aluminum has a technical manager to provide you with one-to-one production plan design, reasonably recommend more reasonable product specifications for users, and provide preferential quotations; Let you buy worry-free
Mingtai Aluminum is a large modern aluminum processing enterprise integrating scientific research, processing and manufacturing. The company can produce 1-8 series aluminum plate, strip and foil products with complete specifications.
Mingtai Aluminum Address: Huiguo Town Development Zone, Gongyi City, Zhengzhou City, Henan Province China
Subordinate subsidiary: Zhengzhou Mingtai Industrial Co., Ltd. (address: near No. 6, Changchun Road, Zhengzhou High-tech Zone, Henan China)