Introduction
6061 aluminum plate is one of the superior products of Mingtai Aluminum, with superb processing technology. The aluminum plate has many advantages such as good oxidation effect, small deformation after processing, and uniform quenching. It enjoys a good reputation and reputation in the fields of mobile phone shell, car hub, trolley case, 3C products, etc. Mingtai Aluminum can produce 6061-t6 aluminum plate, pre-stretched 6061-t651 aluminum alloy plate, 6061 ultra-flat plate, 6061 quenched plate and other aluminum plates in various states.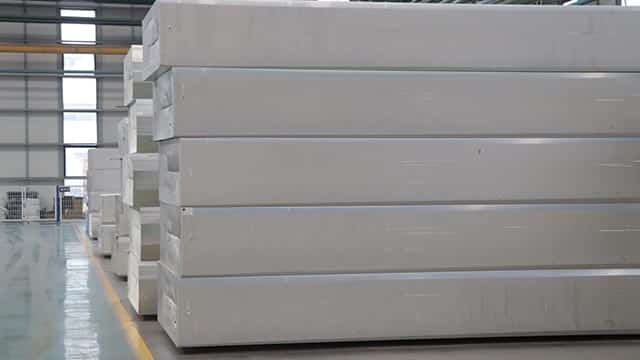 Technical parameter
Temper

F,O,T4,T6,T651,H112

Thickness

8-500mm

Width

500-2800mm

Typical products

Mobile phone card slot, mobile phone shell, mold, car, mask machine, precision machining, etc
Performance Advantages of Mingtai Aluminum 6061 Aluminum Plate
1. Strong corrosion resistance, no stress corrosion cracking tendency.
2. In the production process, the columnar crystal structure of the ingot is less, the grain is fine, and the forging ability is strong.
3. After surface anodizing treatment, the color remains unchanged and the appearance is beautiful.
4. It has weldability, excellent brazing performance, good gas welding, electric arc welding, contact spot welding and wire welding effect.
Strength

Customizable advantages
Henan mingtai technology is tailored according to user needs.

Raw material advantages
Choose reliable large-scale suppliers, purchase key raw materials, and control quality from the source.

Process advantages
More than 20 years of rich experience, mature technology and high level of craftsmanship.

Equipment advantages
3300mm wide "1+1" hot rolling production line; self-developed (1+4) hot tandem rolling production line; multiple large-scale equipment at home and abroad.

Packaging advantages
3003 aluminum coil packaging pays attention to moisture-proof and rain-proof, to ensure that the surface of the aluminum coil is intact and scratch-free.

Price advantage
Adjacent to the raw material producing area, own power plant, 1.3 million square meter large factory, large-scale production, factory direct supply mode, and high cost-effective products.
Application of 6061 Medium-thick Aluminum Plate
Internal stress relief, cutting without deformation; It is widely used in underwear mold, shoe mold, precision machining, passenger car decorative plate/pattern plate, automobile chassis protection parts, automobile four doors and two covers, automobile hub, automobile seats and other fields;
Mingtai Aluminum 6061 Aluminum Plate Manufacturer
6061 aluminum plate is one of the superior products of Mingtai Aluminum. The raw materials of our factory must be sampled and inspected before entering the factory, and can only be used after passing the inspection. The product quality can be controlled from the source. Its processing technology is superior, the management is scientific and rigorous, the product oxidation effect is good, the deformation is not easy after processing, and the quenching is uniform.
Mingtai Aluminum has a large and regular factory and a listed company with strong strength, rich production experience, stable and reliable product performance, scientific production scheduling, and fast delivery. We can also provide users with more reasonable manufacturing solutions. The products are directly ex-factory prices, so users can choose to buy with ease and use with ease.