With the continuous improvement of technological level, various types of processed food are constantly being tried. Canned food also appeared in the early 19th century. Food packaging uses cans, which can extend the shelf life, have a high recyclability rate, are very environmentally friendly and cost-effective. 3104-H19 aluminum plate for can lids.
Product parameters
Alloy: 3104
Material temper: H19
Thickness: 0.1--500mm
Width: 100-2650mm
Excellent performance
1. High cleanliness, clean and hygienic, convenient for storage;
2. It has good anti-rust performance; good ductility and light material;
3. It has good sealing performance, can better isolate air, and greatly extend the shelf life of the product;
4. The 3104-H19 aluminum plate used for can lids has no defects on the surface, a flat shape, and is easy to process.
5. 3104 aluminum plate has low density, high strength, easy to form, high recyclability, energy saving and environmental protection.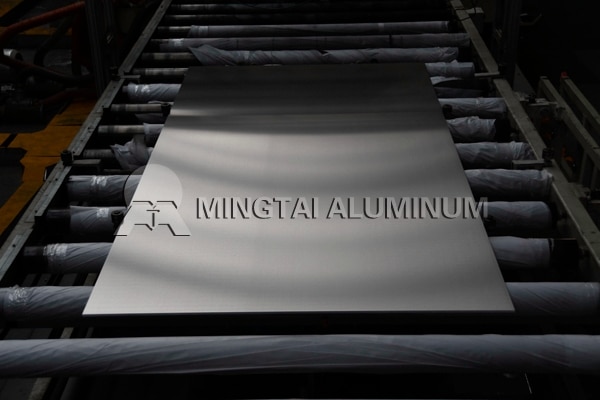 Can lid material 3104-H19 aluminum plate price
3104 aluminum plate price = average closing price of Yangtze River spot A00 aluminum ingots on the day of delivery + processing fee
3104-H19 aluminum plate direct sales manufacturer
As a large aluminum plate supplier, Henan Mingtai Aluminum has produced 3104 aluminum plates for cans with excellent performance through continuous research and development and technological improvement over the years. After customer testing, the 3104-H19 aluminum plates we produce meet user requirements, have stable performance and have Good corrosion resistance, light weight, heat resistance, good conductivity, odorless and non-toxic, and good printing effect.Henan Mingtai Aluminum selects high-quality raw materials, advanced and mature technology, strict quality supervision, reliable quality, guaranteed products, and very reasonable and preferential prices. If you are interested in our products, you would like to know more product details and discounts For quotation, you can click online consultation to quickly obtain more details. Professionals will give reasonable production plans based on the actual situation of the user to meet your different production needs.