The basic requirements for the appearance of printing plates are clean, flat, no cracks, corrosion resistance, no vents, not easy to peel, bulge, no oil marks, etc. 1050 aluminum coil for CTP printing can better meet their requirements. Its products have strong stability, not only have flat surfaces and high cleanliness, but also have excellent corrosion resistance, good electrical and thermal conductivity, are easy to process and form, and have high recycling value.
Specification information
Thickness: 0.2-8mm
Width: 100-2650
Length: C
Material status: F, O, H12, H14, H16, H18, H22, H24, H26, H28
Applicable fields: CTP/PS plate base, aluminum-plastic panels, lamp materials, battery explosion-proof valves, pole tab materials, etc.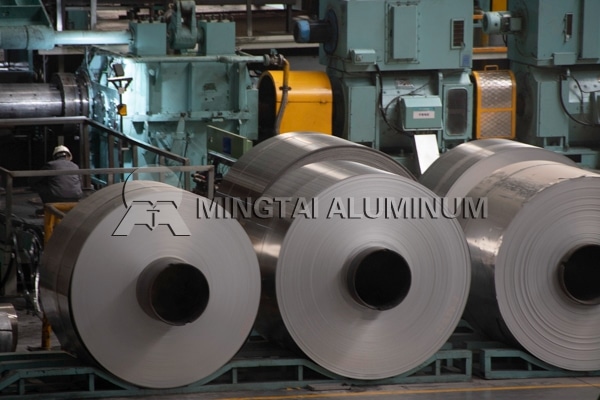 1050 aluminum coil price
The price of 1050 aluminum coil is not fixed. The price will be different depending on its condition and thickness, and it must be combined with the actual production needs of users. There are many 1050 aluminum coil manufacturers on the market, with uneven strength and different brands. Each manufacturer's production technology, processing technology, material selection, etc. will be very different, so there will be certain differences in price. If you want to get an accurate quotation, you can click to consult the Mingtai manufacturer for free.
1050 aluminum coil manufacturer recommended
Mingtai Aluminum is a large aluminum coil manufacturer in the industry. The products it produces are sold directly by the manufacturer. There are no middlemen to earn the price difference. The product quotations are more reasonable and lower than the market price. The company has a professional R&D and design team that can customize production plans based on the actual needs of users. Click on the online consultation to get more details. It not only ensures that users can use it more safely in the future, but also ensures that the product is environmentally friendly and has high recyclability value. The after-sales service has also been praised by customers. You may wish to visit the factory for an on-site inspection.