Aluminum sheet for containers is an aluminum sheet material used to manufacture containers or containers. The aluminum plate has the characteristic of being light but strong, able to withstand the pressure of high pressure and heavy objects. Aluminum sheet has good corrosion resistance and is not easily affected by oxidation or corrosion. It also has good electrical and thermal conductivity, which can effectively keep the temperature inside the container stable. In addition, the aluminum plate also has good machinability, and can be cut, bent and welded as required to meet the requirements of containers of different shapes and sizes.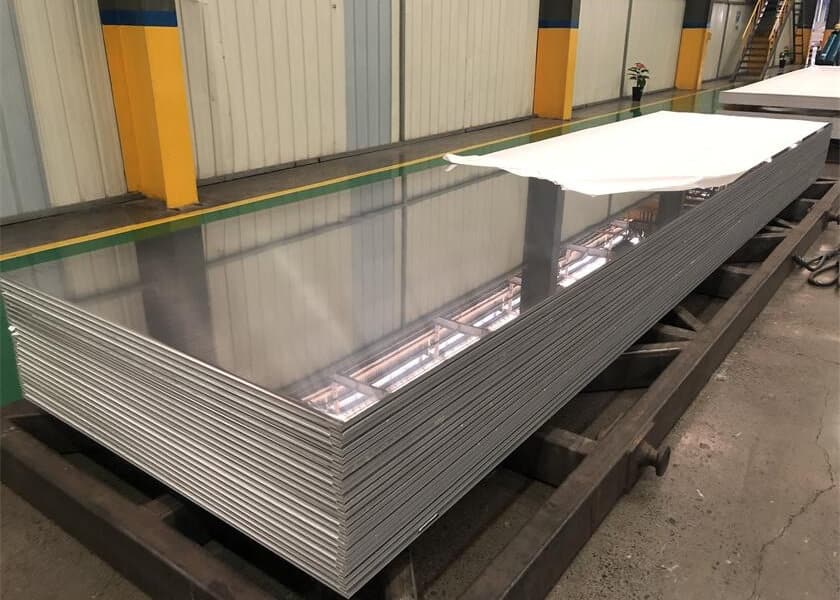 Technical parameter
The Application of Aluminum sheet for containers
Aluminum sheet for containers common grades include 6082 aluminum plate, 6061 aluminum plate, and 5083 aluminum plate, which are widely used in containers. They have excellent processing performance, excellent welding and electroplating characteristics, good corrosion resistance, high toughness, and no deformation after processing, dense and defect free materials, easy polishing, easy coloring film, and good oxidation effect.
Aluminum sheets for containers are widely used in international trade and logistics industries due to their superior performance and reliability. They have a long service life and can be reused, so they also have advantages in terms of environmental protection and sustainable development. In a word, aluminum plate for container is an ideal material choice to meet the needs of container manufacturing and use.
Aluminum sheet for containers Manufacturers:
1. Strong strength
Mingtai Aluminum has factories in Zhengzhou, Gongyi, Xingyang and other places, and offices in Kunshan, Dongguan, Chongqing, South Korea and other regions. China's top 500 private manufacturing enterprises.
2. Advanced equipment
Mingtai Aluminum introduced a six-high cold rolling mill from SMS SMS from Germany. Production of ultra-wide and ultra-thick aluminum plates, the width can reach 2650mm, the thickness can reach 500mm, the internal stress is eliminated, and the cutting is not deformed. It is a rare manufacturer in China that can produce ultra-wide and ultra-thick aluminum plates.
3. Complete products
Mingtai Aluminum is a large-scale aluminum alloy listed company, specializing in the production of aluminum sheets, aluminum coils, and aluminum foils. The product category covers 1-8 series alloy grades. To undertake large orders, RMB/foreign currency prices can be quoted. Global export.