Introduction
5182 aluminum sheet for automobile engine hood, most of which are made of traditional steel sheet, its quality does not meet the demand of light weight development, so it is necessary to apply new aluminum alloy materials to obtain light weight effect. The market uses the more widespread lightweight aluminum alloy brand as 6111,6016 deformation aluminum alloy. Mingtai aluminum is 5182 aluminum sheet manufacturers for automobile bonnet, the main supply of aluminum plate for automobile bonnet products are 5182 aluminum plate, 5083 alloy aluminum plate, the production process of engine cover outer panel mainly includes blanking, drawing, trimming, flanging and side flanging, MingTai 5182 aluminum sheet for automotive engine hood , stamping performance is good, easy to shape welding.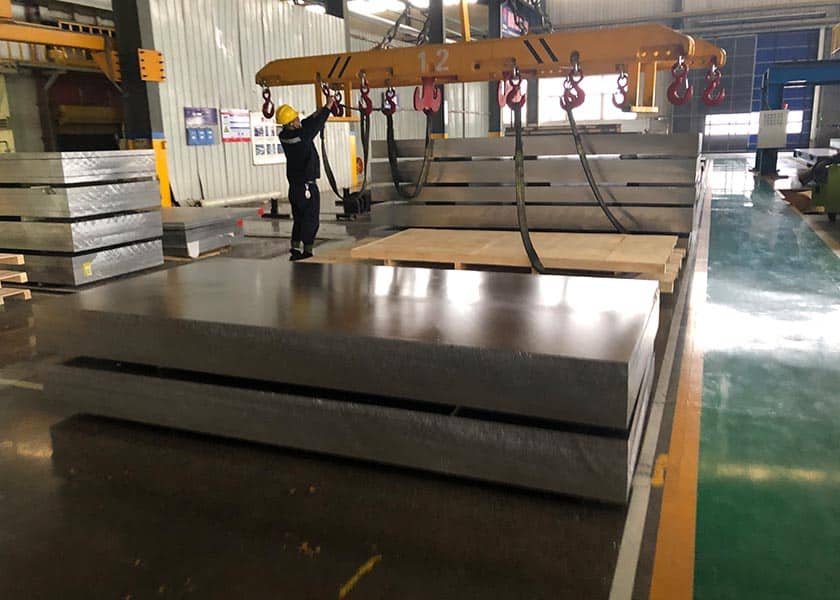 Technical parameter
Temper

O,H12,H14, H16,H18,H19, H22,H24,H26, H28,H32,H34, H36,H38,H111, H112,H114,H116,H321

Thickness

0.2-500mmmm

Width

100-2650mm

Length

500-16000mm

Typical products

automobile engine hood
Why choose 5182 aluminum sheet for automobile engine hood
1. The aluminum plate absorbs twice as much energy as the steel plate, which is beneficial to reduce the injury to the pedestrian's head during the collision.
2, aluminum alloy plate density is small, reduce vehicle weight, easy to late recovery, environmental protection and energy saving.
5182 aluminum sheet for automobile engine hood Manufacturers:
1. Strong strength
Mingtai Aluminum has factories in Zhengzhou, Gongyi, Xingyang and other places, and offices in Kunshan, Dongguan, Chongqing, South Korea and other regions. China's top 500 private manufacturing enterprises.
2. Advanced equipment
Mingtai Aluminum introduced a six-high cold rolling mill from SMS SMS from Germany. Production of ultra-wide and ultra-thick aluminum plates, the width can reach 2650mm, the thickness can reach 500mm, the internal stress is eliminated, and the cutting is not deformed. It is a rare manufacturer in China that can produce ultra-wide and ultra-thick aluminum plates.
3. Complete products
Mingtai Aluminum is a large-scale aluminum alloy listed company, specializing in the production of aluminum sheets, aluminum coils, and aluminum foils. The product category covers 1-8 series alloy grades. To undertake large orders, RMB/foreign currency prices can be quoted. Global export.