Introduction
5182 aluminum coil for ring pull of Cans , The consumption of Drink can in life is quite large. Beer, beverages, Babao Congee, canned fish and meat are mostly aluminum Drink can. With the improvement of people's living standards and the improvement of aluminum alloy production technology of domestic aluminum plate factories, alloy aluminum coils suitable for making Drink can can can be produced. 5182 aluminum coils are used on Drink cans pull ring aluminum alloys.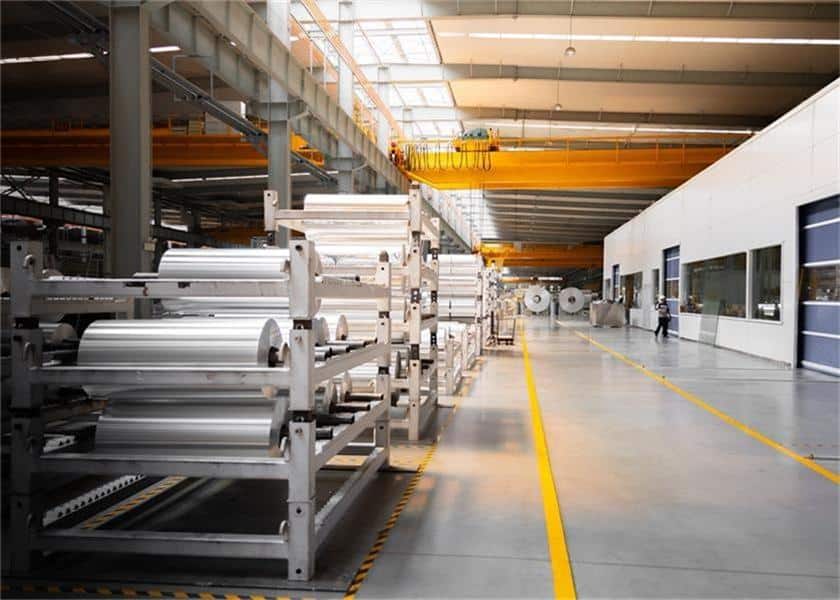 Technical parameter
Temper

O,H12,H14, H16,H18,H19, H22,H24,H26, H28,H32,H34, H36,H38,H111, H112,H114,H116,H321

Thickness

0.2-8mmmm

Width

100-2650mm

Length

C

Typical products

ring pull material, etc
Why choose 5182 aluminum coil for ring pull of Cans
1, There is no peeling, bubbles, roughness or local mechanical damage on the surface, and there are no defects on the surface of the aluminum plate;
2, Good corrosion resistance, good cold workability, and moderate strength;
5182 ring pull material Manufacturers:
1. Strong strength
Mingtai Aluminum has factories in Zhengzhou, Gongyi, Xingyang and other places, and offices in Kunshan, Dongguan, Chongqing, South Korea and other regions. China's top 500 private manufacturing enterprises.
2. Advanced equipment
Mingtai Aluminum introduced a six-high cold rolling mill from SMS SMS from Germany. Production of ultra-wide and ultra-thick aluminum plates, the width can reach 2650mm, the thickness can reach 500mm, the internal stress is eliminated, and the cutting is not deformed. It is a rare manufacturer in China that can produce ultra-wide and ultra-thick aluminum plates.
3. Complete products
Mingtai Aluminum is a large-scale aluminum alloy listed company, specializing in the production of aluminum sheets, aluminum coils, and aluminum foils. The product category covers 1-8 series alloy grades. To undertake large orders, RMB/foreign currency prices can be quoted. Global export.