Introduction
5182/6016 aluminum plate for car doors, The car door provides a passage for the driver and passengers to enter and exit the vehicle, and isolates external interference, reducing side impacts to a certain extent and protecting passengers.
Under the requirements of safety, environmental protection, and energy conservation, the lightweight of automobiles has become a trend in the market. After a long period of research and development experiments, aluminum plates for four doors and two covers of automobiles have become a relatively mature product in the market. The commonly used products in the automotive door aluminum plate market are 5182 aluminum plate and 6016 aluminum plate.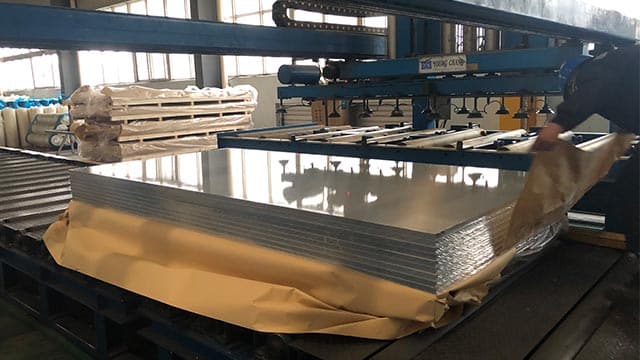 Technical parameter
Temper

O,H12,H14, H16,H18,H19, H22,H24,H26, H28,H32,H34, H36,H38,H111, H112,H114,H116,H321

Thickness

0.2-500mmmm

Width

100-2650mm

Length

500-16000mm

Typical products

car doors
Advantages of 5182/6016 aluminum plate for car doors:
The 5182 alloy aluminum plate and 6016 aluminum plate produced have no peeling, bubbles, surface roughness, or local mechanical damage on the surface, and the aluminum plate surface has no defects;
Good corrosion resistance, good cold workability, and moderate strength;
We have 6 semi continuous casting production lines, 10 continuous casting and rolling production lines, and 44 other large-scale processing equipment, with an annual output of 1.4 million tons;
5182/6016 aluminum plate for car doors Manufacturers:
1. Strong strength
Mingtai Aluminum has factories in Zhengzhou, Gongyi, Xingyang and other places, and offices in Kunshan, Dongguan, Chongqing, South Korea and other regions. China's top 500 private manufacturing enterprises.
2. Advanced equipment
Mingtai Aluminum introduced a six-high cold rolling mill from SMS SMS from Germany. Production of ultra-wide and ultra-thick aluminum plates, the width can reach 2650mm, the thickness can reach 500mm, the internal stress is eliminated, and the cutting is not deformed. It is a rare manufacturer in China that can produce ultra-wide and ultra-thick aluminum plates.
3. Complete products
Mingtai Aluminum is a large-scale aluminum alloy listed company, specializing in the production of aluminum sheets, aluminum coils, and aluminum foils. The product category covers 1-8 series alloy grades. To undertake large orders, RMB/foreign currency prices can be quoted. Global export.