Summary
4x8 aluminum sheet is a common industrial aluminum material, which mainly contains aluminum alloy 3003, 5052, 6061, etc. Mingtai Al. is a large scale company engaged in aluminum sheet processing in China, and can manufacture 4x8 aluminum sheets with different thickness at customers' need.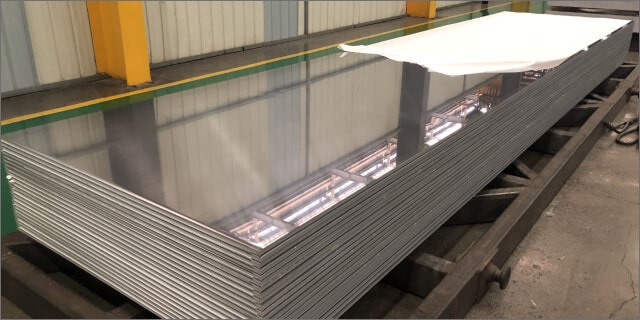 Introduction
4x8 Aluminum Sheet common alloy - 3003, 5052, 6061
Related Products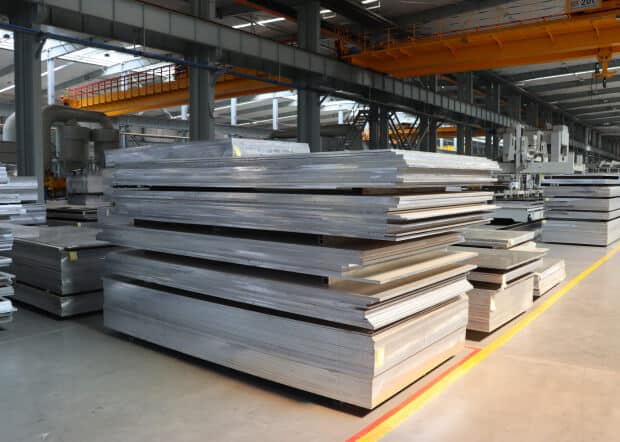 3003-H14 4x8 Aluminum Sheet
3003-H14 4x8 Aluminum Sheet - (ASTM-B209, QQ-A-250/2)
Excellent weldability, formability, as well as good corrosion resistance make 3003 aluminum sheet a popular and economical choice. 3003 aluminum sheet has a smooth, semi-shiny finish and is popular for many applications, including: fuel tanks,food & chemical handling, trailer siding & roofing, etc.
5052-H32 4x8 Aluminum Sheet
5052-H32 4x8 Aluminum Sheet - (ASTM B209, QQ-A-250/8)
Superior corrosion resistance, good weldability, as well as excellent formability, make 5052 Aluminum Sheet a common choice for chemical, marine or saltwater applications. 5052 Aluminum Sheet applications include: tanks, marine hardware,boat hulls, etc.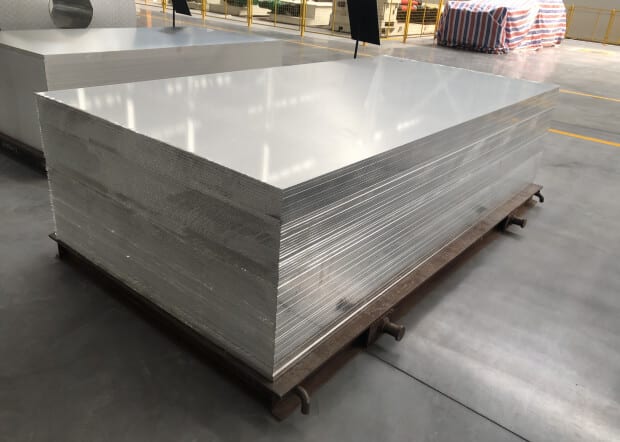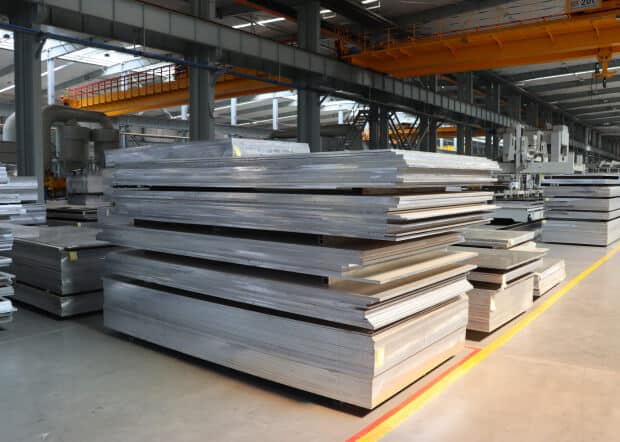 6061-T651 4x8 Aluminum Sheet
6061-T651 4x8 Aluminum Sheet - (ASTM B209, QQ-A-250/11)
Offering a combination of increased strength, corrosion resistance, and machinability, make it the most widely used aluminum grade. 6061 Aluminum Sheet is heat treatable, resists cracking due to stress, is easy to weld and machine, but limited on formability. 6061 Aluminum Sheet is ideal for structural framing, base plates, gussetts, motorcycle & automotive parts, etc.
Factory Strength
Mingtai Aluminum - 4x8 Aluminum sheet Manufacturer China
Advanced equipment, strictly control every production link.

Advanced production equipment, powerful processing capacity and excellent quality assurance

Large-scale production and huge capacity.

The scale of Mingtai 4x8 aluminum sheet has been improved, and the annual capacity of 200000 tons has taken the lead in the market.


Authoritative international certification - escort Mingtai's high-quality 4x8 aluminum sheet.
Honor certificate
Excellent product quality has made Mingtai Aluminum certified : China Classification Society (CCS), American Bureau of Shipping (ABS), French Bureau Veritas (BV), Lloyd's Register of Shipping (LR), Kosher Certificate (SKS) , product quality is guaranteed.