Mingtai Aluminum Participated in the 2023 Shanghai Aluminum Industry Exhibition, On July 5, 2023 China International Aluminium Industry Exhibition opened in Shanghai New International Expo Center. Mingtai Aluminum was invited to attend the conference and showcased its latest achievements in renewable aluminum products and low-carbon new technologies to domestic and foreign customers.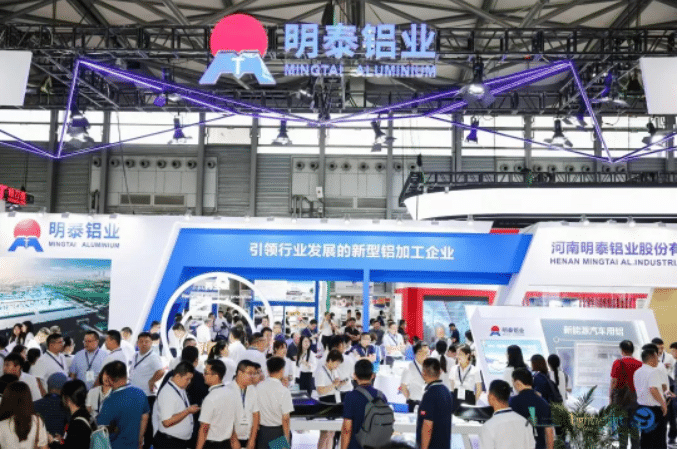 In the morning of the same day, Ge Honglin, secretary and president of the Party Committee of China Nonferrous Metals Industry Association, Fan Shunke, deputy secretary of the Party Committee and others visited the booth of Mingtai Aluminum, and spoke highly of the green and low-carbon development of Mingtai Aluminum and the innovative application of recycled aluminum.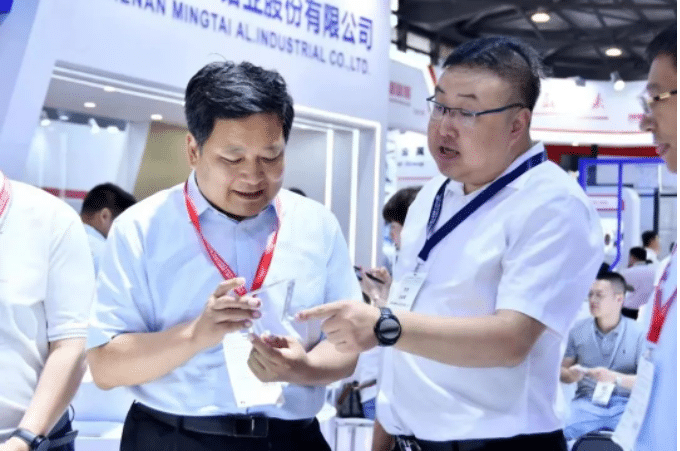 At the same time, leaders such as Yuan Juping, Secretary of Gongyi Municipal Party Committee, Wang Yueju, Leader of the Municipal Industrial Leading Group, Secretary of the Party Working Committee and Director of the Management Committee of Gongyi Advanced Manufacturing Development Zone, visited Mingtai Booth in person to support the participation of enterprises, encourage the development of enterprises, and convey the warmth and confidence of the municipal party committee and the municipal government.
Mingtai Aluminum, as a leading aluminum processing enterprise, has taken the lead in innovation, environmental protection, low-carbon, and other aspects. It has launched a series of 1-8 series green new aluminum alloy materials, covering fields such as aviation and ships, rail transit, automotive new energy, printing and plate making, precision electronics, etc., and is showcased at booth 2C01 in N2 Hall.
Green development is a long and arduous task. Mingtai Aluminum will continue to uphold the development concept of "innovation, green, wisdom, and openness", strive to be an innovator and demonstrator of energy conservation and carbon reduction, actively assume corporate social responsibility, and contribute to achieving carbon peak and carbon neutrality.