Introduction
Aluminum sheets for car wheels and 6061 aluminum sheets for car wheels are one of Mingtai Aluminum's advantageous products, with advanced processing technology. This aluminum sheet has many advantages such as good oxidation effect, small deformation after processing, and uniform quenching. It enjoys a good reputation and reputation in the fields of mobile phone cases, car wheels, trolley cases, 3C products, etc. Mingtai Aluminum can produce aluminum sheets in various states such as 6061-t6 aluminum sheet , pre stretched 6061-t651 aluminum alloy sheet , 6061 ultra wide plate, 6061 aluminum checkered plate, etc. Welcome to inquire and order!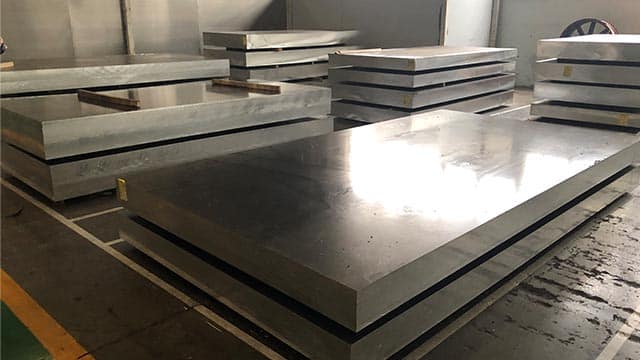 Technical parameter
Temper

O,T4,T6,T651,F

Thickness

0.2-500mmmm

Width

100-2650mm

Length

500-16000

Typical products

Mobile phone card slots, phone cases, molds, automobiles, precision machining, etc
Why choose 6061 aluminum sheets for car wheels
1, Aluminum alloy car wheels reduce the body weight and save energy consumption;
2, Good roundness: with an accuracy of up to two thousandths of an inch, the wheels have good balance during operation, which can eliminate general body bumps and steering wheel shaking.
3, Good heat dissipation: At 20 degrees Celsius, the thermal conductivity of the metal is 0.53 for aluminum alloy, 0.18 for steel, and 0.16 for chromium. The thermal conductivity of aluminum alloy is three times that of steel, resulting in good heat dissipation effect. When a car is driving at high speed, a large amount of heat is generated due to the friction between the tires and the ground. Aluminum alloy wheels can keep the tires at an appropriate temperature, extend their service life, and reduce the risk of tire blowout.
4, Durable and sturdy: Aluminum alloy wheels have good strength indicators such as impact resistance, tensile resistance, and thermal resistance.
5, Beautiful appearance: Due to production methods, steel wheels are generally monotonous and rigid in form, lacking in beautification. Aluminum alloy wheels have a variety of styles, combined with luster and color effects, to enhance the beauty of the car.
6, Easy to operate: Due to its good roundness, it can freely control the steering wheel, making turns light and flexible.
6061 aluminum sheets for car wheels Manufacturers:
1. Strong strength
Mingtai Aluminum has factories in Zhengzhou, Gongyi, Xingyang and other places, and offices in Kunshan, Dongguan, Chongqing, South Korea and other regions. China's top 500 private manufacturing enterprises.
2. Advanced equipment
Mingtai Aluminum introduced a six-high cold rolling mill from SMS SMS from Germany. Production of ultra-wide and ultra-thick aluminum plates, the width can reach 2650mm, the thickness can reach 500mm, the internal stress is eliminated, and the cutting is not deformed. It is a rare manufacturer in China that can produce ultra-wide and ultra-thick aluminum plates.
3. Complete products
Mingtai Aluminum is a large-scale aluminum alloy listed company, specializing in the production of aluminum sheets, aluminum coils, and aluminum foils. The product category covers 1-8 series alloy grades. To undertake large orders, RMB/foreign currency prices can be quoted. Global export.