5454 Tank Car Aluminum Plate, As one of Mingtai Aluminum's advantageous products, 5454 aluminum plate can produce all products in the O and H states, with a thickness range of 0.15-600mm, a width range of 20-2650mm, and a length range of 500-16000mm, meeting the diverse needs of different customers. Moreover, the processing technology is mature, the strength is high, the product quality meets various national standards, and the original factory warranty is provided.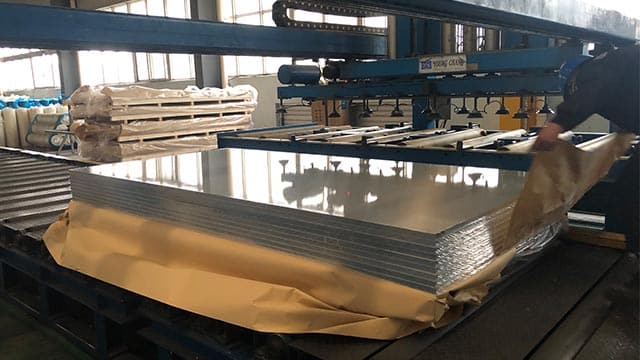 Advantages of Mingtai Aluminum 5454 alloy aluminum plate manufacturer in producing 5 aluminum plates
1, 5454 aluminum alloy plate has fewer hard and brittle compounds, making it less prone to machining cracks.
2, 5454 aluminum alloy plate has strong plasticity, low tendency to weld diagonal lines, and good welding performance.
3, 5454 aluminum alloy plate has good corrosion resistance and high tensile strength.