5083 h116 marine grade aluminum plate is a popular and high-quality product for marine applications due to its excellent corrosion resistance, high strength, and good weldability. It is commonly used in the construction of ship decks, tanks, and other structures exposed to seawater. The "h116" temper designation indicates that the aluminum plate has undergone a strain-hardening treatment and has been stabilized to achieve the desired mechanical properties. This temper offers improved strength and stress corrosion cracking resistance, making it ideal for marine applications where the aluminum plate will be subjected to high stresses and harsh environments.
Why choose 5083 h116 aluminum plate for marine grade aluminum plate
1, The low density, high strength, high rigidity, and corrosion resistance of aluminum reduce the weight of aluminum ships by 20% compared to ships built with steel or other alloy materials. This can reduce the weight of the ship and reduce energy consumption.
2, The high toughness, corrosion resistance, and weldability of Mingtai Aluminum's marine aluminum alloy provide the possibility for strict ship type production. At the same time, Mingtai ship plating can withstand corrosion from atmospheric, steam, water and other media in the marine climate for a longer time, making it durable and more economical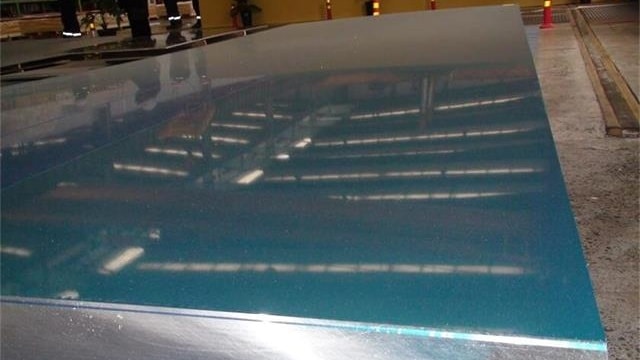 5083 h116 marine grade aluminum plate Manufacturers:
1. Strong strength
Mingtai Aluminum has factories in Zhengzhou, Gongyi, Xingyang and other places, and offices in Kunshan, Dongguan, Chongqing, South Korea and other regions. China's top 500 private manufacturing enterprises.
2. Advanced equipment
Mingtai Aluminum introduced a six-high cold rolling mill from SMS SMS from Germany. Production of ultra-wide and ultra-thick aluminum plates, the width can reach 2650mm, the thickness can reach 500mm, the internal stress is eliminated, and the cutting is not deformed. It is a rare manufacturer in China that can produce ultra-wide and ultra-thick aluminum plates.
3. Complete products
Mingtai Aluminum is a large-scale aluminum alloy listed company, specializing in the production of aluminum sheets, aluminum coils, and aluminum foils. The product category covers 1-8 series alloy grades. To undertake large orders, RMB/foreign currency prices can be quoted. Global export.