Introduction
Mingtai Aluminum produces 5005 aluminum alloy sheets, 5005 medium-thick aluminum sheets, 5005 ultra-wide aluminum sheets, 5005 patterned aluminum sheets and other aluminum sheets of different specifications.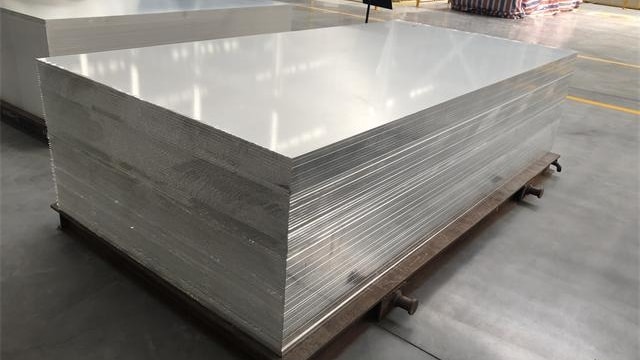 5005 Aluminum Performance:
1. High tensile strength, high elongation, good welding performance.
2. Good formability and corrosion resistance.
3. It has good oxidation deep processing performance; the surface of 5005 aluminum alloy is brighter than that of 3003 aluminum alloy after anodic oxidation.
Technical parameter
Temper

O, H12, H14, H16, H18, H19, H22, H24, H26, H28, H32, H34, H36, H38, H111, H112, H114, H116, H321

Thickness

0.15-600mm

Width

20-2650mm

Length

500-16000mm

Typical products

High-end curtain wall panels, cooking utensils, instrument housings, architectural decorations, etc.
Application
Automobile Plate
5005 aluminum plate is applied to automobile plate: vehicle interior materials such as automobile inspection fixtures, automobile fenders, auto parts, automobile interior materials and other products.
Aluminum Plate
Other uses of 5005 aluminum plate: often used as conductors, cooking utensils, instrument panels, shells and architectural decorations, building materials, interior and exterior materials, etc.
5005 Aluminum Plate Packaging:
1. Carry out paper clipping or film coating on the aluminum plate to ensure that the surface of the aluminum plate is intact without scratches;
2. Plastic or kraft paper wrapping is used to prevent moisture and rain to ensure that the aluminum plate is clean and free of dirt during transportation (each package has a moisture-proof desiccant to ensure the quality of our products in the rainy East and South China regions);
3. Install wooden pallets and reinforce them with steel belts to avoid collisions during transportation and ensure that the geometric shape of the aluminum plates remains unchanged;
4. Export products are packed in wooden boxes and brackets with fumigation marks;
5. Pack according to other packaging requirements of customers;
5005 Aluminum Plate Quotation:
1. Different thicknesses of aluminum plates have different prices
Mingtai Aluminum produces aluminum alloy thin plate (0.2-8mm thickness) and medium-thick aluminum plate (8-400mm thickness). Accept orders of 8-5000 tons
2. Different widths of aluminum plates have different prices
Mingtai Aluminum produces conventional width aluminum plates of 1m/1.2m/1.5m, and customizes the production of ultra-wide aluminum plates of 2m/2.5m/2.65m. To undertake 8-5000 tons of orders.
3. Different requirements for aluminum plates and different prices
Aluminum sheets have different production requirements according to different uses. Cast-rolling and hot-rolling processes are different, and there is a big difference in charges. To undertake 8-5000 tons of orders.
5005 Aluminum Plate Manufacturers:
1. Strong strength
Mingtai Aluminum has factories in Zhengzhou, Gongyi, Xingyang and other places, and offices in Kunshan, Dongguan, Chongqing, South Korea and other regions. Produce aluminum sheet, strip and foil materials of various specifications with a thickness of 0.1-500mm, and export the products globally. China's top 500 private manufacturing enterprises.
2. Advanced equipment
Mingtai Aluminum introduced a six-high cold rolling mill from SMS SMS from Germany. The production of ultra-wide and ultra-thick aluminum plates eliminates internal stress and cuts without deformation. The width can reach 2650mm and the thickness can reach 500mm. It is a rare domestic manufacturer that can produce ultra-wide and ultra-thick aluminum plates.
3. Complete products
Mingtai Aluminum is a large aluminum alloy listed company, specializing in the production of aluminum alloy sheet, aluminum alloy plate and aluminum foil. The product category covers 1-8 series alloy grades. To undertake large orders, RMB prices and foreign currency prices can be quoted. Global export. The minimum order quantity for a single specification aluminum plate is 8 tons, and the minimum order for aluminum foil is 5 tons.