Introduction
3105 aluminum coil belongs to the aluminum-manganese alloy series, which has good anti-rust performance, good electrical conductivity, and the electrical conductivity can reach 41%. It has high plasticity in the annealed state, good plasticity in semi-cold work hardening, and low plasticity in cold work hardening. , good corrosion resistance, good weldability, poor machinability.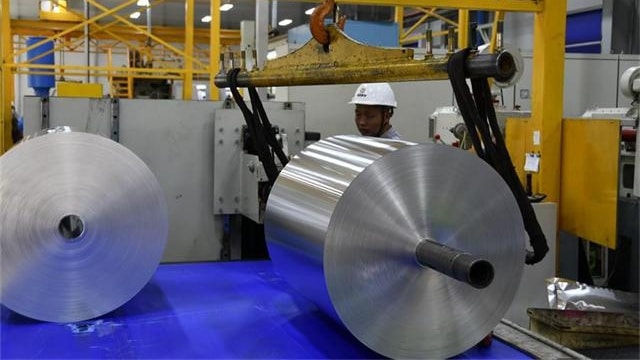 Technical parameter
Temper

F, O, H12, H14, H16, H18, H19, H22, H24, H26, H28, H111, H112

Thickness

0.2-10mm

Width

100-2650mm

Length

C

Typical products

Color-coated aluminum coil base material, lamp head material, shutter, bottle cap material, cake tray
Applications
Widely Used
Widely used in room partitions, baffles, prefab panels, gutters and downspouts, thin plate forming parts, bottle caps, corks and other fields.
Advantage

Customizable advantages
Henan mingtai technology is tailored according to user needs.

Raw material advantages
Choose reliable large-scale suppliers, purchase key raw materials, and control quality from the source.

Process advantages
More than 20 years of rich experience, mature technology and high level of craftsmanship.

Equipment advantages
3300mm wide "1+1" hot rolling production line; self-developed (1+4) hot tandem rolling production line; multiple large-scale equipment at home and abroad.

Packaging advantages
3003 aluminum coil packaging pays attention to moisture-proof and rain-proof, to ensure that the surface of the aluminum coil is intact and scratch-free.

Price advantage
Adjacent to the raw material producing area, own power plant, 1.3 million square meter large factory, large-scale production, factory direct supply mode, and high cost-effective products.
3105 aluminum coil manufacturer——Henan Mingtai Aluminum Industry
Mingtai Aluminum is a large-scale aluminum plate manufacturer, a listed company, producing and supplying 1-8 series aluminum plate, strip and foil products. It has production bases in Zhengzhou, Gongyi, Xingyang and other places, and has offices in Dongguan and Kunshan. If there is demand, Welcome to contact us!