Introduction
Mingtai Aluminum is a large 3003 aluminum plate manufacturer. The company focuses on the R&D and production of hot-rolled 3003 aluminum plate. 3003 aluminum alloy is a typical Al-Mn alloy with good formability, good corrosion resistance and weldability. It is often used to make power battery shells in lightweight vehicles, cooking utensils, food storage devices, tanks and warehouses on transportation equipment, metal sheet pressure vessels and pipes.
Mingtai Aluminum can produce 3003 ultra-wide and ultra-thick aluminum plates, with internal stress relief, cutting without deformation, width up to 2650 mm, thickness up to 500 mm. It is one of the few manufacturers in China that can produce ultra-wide and ultra-thick aluminum plates.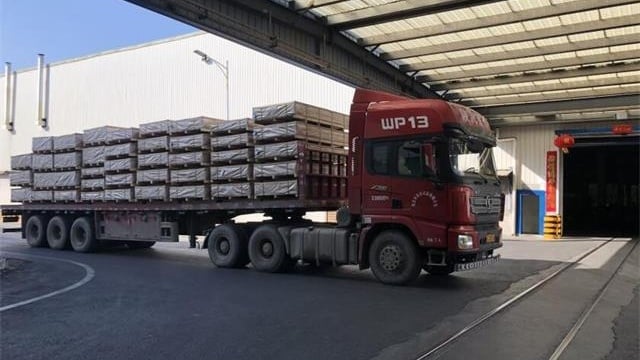 Technical parameter
Temper

O,H12,H14,H16,H18,H19,H22,H24,H26,H28,H32,H34,H36,H38

Thickness

8-500mm

Width

500-2650mm

Typical products

Power battery shell, battery cover plate, nameplate, water tank radiator, capacitor shell
Performance Advantages Of 3003 Aluminum Plate
1. Medium strength, wide use and wide application.
2. It has strong plasticity, easy forming and excellent processing performance.
3. Mingtai controls the impurity element Cu within 0.1% to ensure the corrosion resistance of the alloy.
4. The surface of aluminum plate is of good quality, free of oil spots, waves, scratches, roll marks, neat trimming and burr.
Strength

Customizable advantages
Henan mingtai technology is tailored according to user needs.

Raw material advantages
Choose reliable large-scale suppliers, purchase key raw materials, and control quality from the source.

Process advantages
More than 20 years of rich experience, mature technology and high level of craftsmanship.

Equipment advantages
3300mm wide "1+1" hot rolling production line; self-developed (1+4) hot tandem rolling production line; multiple large-scale equipment at home and abroad.

Packaging advantages
3003 aluminum coil packaging pays attention to moisture-proof and rain-proof, to ensure that the surface of the aluminum coil is intact and scratch-free.

Price advantage
Adjacent to the raw material producing area, own power plant, 1.3 million square meter large factory, large-scale production, factory direct supply mode, and high cost-effective products.
3003 Aluminum Plate Price
The price of 3003 aluminum plate will be affected by many factors. If you want to know about the price of aluminum plate per ton? It depends on where you use it, the thickness and condition of the product, and the processing technology of different products, so the price will vary. If you want to know more detailed product prices, you can click online consultation, and a professional can ask and recommend product specifications based on your actual situation, or customize them for you.
3003 Aluminum Plate Manufacturer
Henan Mingtai Aluminum Co., Ltd., a large aluminum sheet, strip and foil manufacturer, supplies and produces 1-8 series alloy aluminum sheet products, with an annual capacity of 800000 tons, customized according to demand, delivery time of 2-25 days, and provides a4 sample test.
Mingtai Aluminum 3003 aluminum sheet manufacturer, producing 8-500mm aluminum plate, customized production, 2-25 days delivery time, global sales, welcome to consult.