Introduction
Mingtai Aluminum focuses on the R&D and production of hot-rolled 1100 aluminum sheets. 1100 aluminum plate is industrial pure aluminum, which has the advantages of high elongation, high tensile strength, good electrical conductivity and high formability. Corrosion resistant and does not require high strength parts. "A 1100-H24 aluminum alloy plate for automobile doors" developed by the company has obtained a national invention patent and has been successfully applied to bus doors.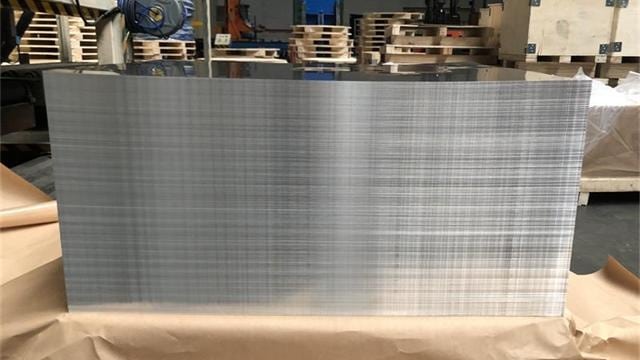 Advantages
High Plasticity
High plasticity, corrosion resistance, electrical conductivity, thermal conductivity.
Gas Welding
Gas welding, hydrogen atom welding and contact welding are all available.
Easy Processing
Easy to withstand various pressure processing and extension, bending Mingtai Aluminum produces 1100 hot-rolled aluminum sheet/coil/foil, 1100 embossed aluminum sheet, 1100 ultra-wide aluminum sheet and other products of different specifications, customized production and global sales.
Technical parameter
Temper

O,H12,H14,H16,H18,H19,H22,H24,H26, H28, H112, etc.

Thickness

0.1-500mm

Width

20-2650mm

Length

500-16000mm

Typical products

Aluminum-plastic panels, bus doors, cooking utensils, curtain walls, heat exchangers, etc.
Application
1100 aluminum foil
Application of 1100 aluminum foil: aluminum-plastic panel, electronic foil, battery foil, etc.
1100 Aluminum Sheet
Application of 1100 aluminum sheet: deep drawing material, bottle cap, wide building curtain wall, bus interior, bus door/engine panel, decoration, aluminum for transformer, aluminum for heat sink, etc.
1100 Aluminum Sheet Manufacturers:
1. Strong strength
Mingtai Aluminum has factories in Zhengzhou, Gongyi, Xingyang and other places, and offices in Kunshan, Dongguan, Chongqing, South Korea and other regions. China's top 500 private manufacturing enterprises.
2. Advanced equipment
Mingtai Aluminum introduced SMS six-high cold rolling mill from Germany. Produce ultra-wide and ultra-thick 1100 aluminum plates, eliminate internal stress, and cut without deformation. The width can reach 2650mm and the thickness can reach 500mm. It is one of the few manufacturers in China that can produce ultra-wide and ultra-thick aluminum plates.
3. Complete products
Mingtai Aluminum is a manufacturer of 1100 aluminum sheets, supplying 1100 hot-rolled aluminum sheets, 1100 embossed aluminum sheets, 1100 medium-thick aluminum sheets, 1100 aluminum alloy sheets and other products of various specifications. Mingtai Aluminum is a large-scale aluminum alloy listed company, specializing in the production of aluminum sheets, aluminum coils, and aluminum foils. The product category covers 1-8 series alloy grades. To undertake large orders, RMB/foreign currency prices can be quoted.