Introduction
1070 aluminum plate has the characteristics of high plasticity, corrosion resistance, good conductivity and thermal conductivity, but its strength is low, it is not strengthened by heat treatment, and its machinability is poor. Contact welding and gas welding are acceptable. Make more use of its advantages to manufacture some structural parts with specific performance, such as gaskets and capacitors made of aluminum foil, isolation nets of electronic tubes, protective sleeves of wires and cables, nets, wire cores and aircraft ventilation system parts and decorative parts.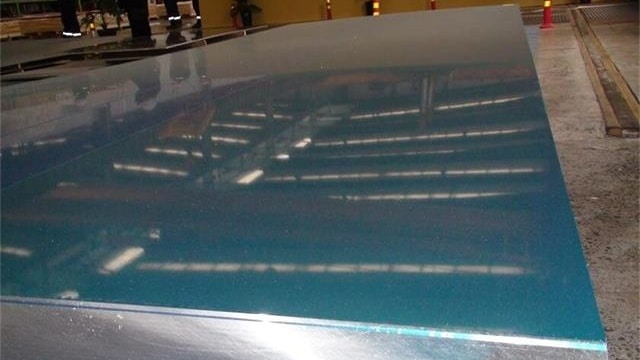 Technical parameter
Temper

F,O,H12,H14,H16,H18,H19,H22,H24 H26,H28,H32,H34 H36,H38,H111,H112,H114

Thickness

8-500mm

Width

500-2650mm

Typical products

Protective sleeves for wires and cables and parts of aircraft ventilation system
Performance Advantages of 1070 Aluminum Plate
Long Service Life
It has long service life, low cost and high recovery value.
High Plasticity
Like 1050 aluminum plate, it has good electrical conductivity, thermal conductivity and weldability.
Strictly Controls Processing
Mingtai Aluminum strictly controls the processing quality, texture, grain structure, composition, etc. of the products, and the product performance reaches the international advanced level.
Strength

Customizable advantages
Henan mingtai technology is tailored according to user needs.

Raw material advantages
Choose reliable large-scale suppliers, purchase key raw materials, and control quality from the source.

Process advantages
More than 20 years of rich experience, mature technology and high level of craftsmanship.

Equipment advantages
3300mm wide "1+1" hot rolling production line; self-developed (1+4) hot tandem rolling production line; multiple large-scale equipment at home and abroad.

Packaging advantages
3003 aluminum coil packaging pays attention to moisture-proof and rain-proof, to ensure that the surface of the aluminum coil is intact and scratch-free.

Price advantage
Adjacent to the raw material producing area, own power plant, 1.3 million square meter large factory, large-scale production, factory direct supply mode, and high cost-effective products.
1070 Aluminum Plate Factory
Henan Mingtai Aluminum Co., Ltd. was founded in 1997. Mingtai Aluminum is a large modern aluminum processing enterprise integrating scientific research, processing and manufacturing. The company can produce 1-8 series aluminum plate, strip and foil products with complete specifications and huge capacity to meet your personalized processing needs.
It has a number of holding and joint-stock enterprises, including Zhengzhou Mingtai Industrial Co., Ltd. Henan Taihong New Material Co., Ltd. Henan Mingtai Technology Development Co., Ltd. HENAN MINGSHENG NEW MATERIAL TECHNOLOGY CO., LTD. 5 lines There are 10 continuous casting and rolling production lines and 44 other large processing equipment, with an annual output of 1 million tons.