Introduction
1060 five bars aluminum checker plate refers to a type of aluminum plate that has a checkerboard pattern with five raised bars on its surface. It is commonly used in various applications such as flooring, transportation, construction, and decorative purposes. The number 1060 represents the aluminum alloy composition, which contains 99.6% pure aluminum. The five bars on the checker plate add strength and grip to the surface, making it slip-resistant and suitable for use in environments that require robust and non-slip properties. This type of aluminum plate is lightweight, corrosion-resistant, and easy to clean, making it popular for both practical and aesthetic applications.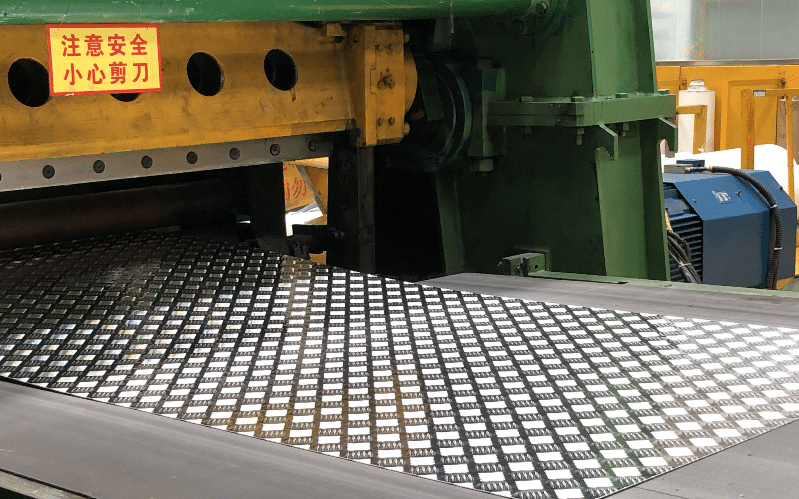 In daily life, aluminum checker plate are used in places such as subways, buses, and stairs to prevent slipping. The most common type is 1060 aluminum checker plate, which has one bar, two bars, three bars, and five bars aluminum checker plates.
1060 five bars aluminum checker plate has good formability, easy processing, good moisture-proof and anti-skid effects, high strength, strong corrosion resistance, good welding, and high glossiness.
There are multiple types of 1060 five bars aluminum checker plate products, and each type is chosen by users. Therefore, different product specifications, thicknesses, and widths will be chosen, resulting in some price differences. In addition, the quotation of 1060 five bars aluminum checker plate is influenced by the average price of aluminum ingots, and the quotation varies depending on the manufacturer of the patterned aluminum plate. Please consult the manufacturer for specific prices.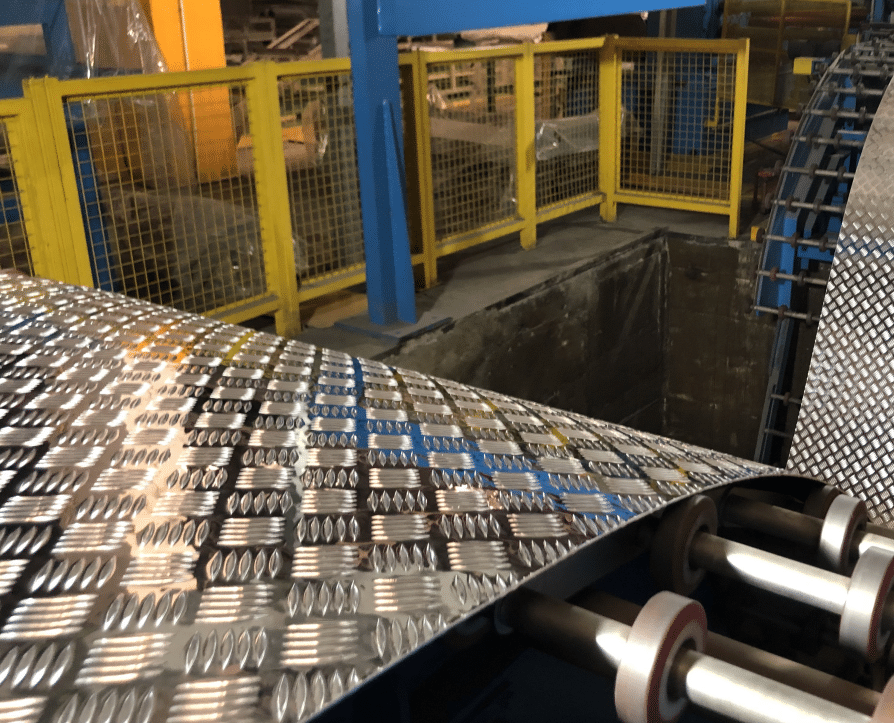 Henan Mingtai Aluminum Industry is a large-scale aluminum checker plate manufacturer that has been engaged in the aluminum processing industry for more than 20 years. Mingtai Aluminum has the following advantages in product quality assurance.
1,The product specifications are complete. Mingtai Aluminum produces 1/2/3/5/6/7 series aluminum checker plates with a thickness of 1.2-8mm and a width of 100-1850mm. It produces patterned aluminum plates with one, two, three, and five ribs, which are customized according to needs and directly supplied by the manufacturer.
2,Strict production. In the production process, each process is strictly controlled to control the thickness, shape, surface, mechanical properties and other aspects, so that the product has appropriate strength and formability.
3,Provide original factory warranty, global delivery, and thoughtful service. Mingtai Aluminum provides customers with full service, from product consultation, contract negotiation, production, to shipment, with dedicated personnel to follow up, ensuring that every user's product can be delivered smoothly.