3003H18 electronic aluminum foil, also known as electrolytic capacitor aluminum foil, is a blank used for making electrode foils for aluminum electrolytic capacitors. As a high-purity aluminum foil, electronic foil is made from refined aluminum (high-purity aluminum) ingots that are hot-rolled into aluminum sheets, and then further cold rolled and annealed. The specific production process is: melting casting soaking hot rolling pre annealing cold rolling intermediate annealing cold rolling foil rolling slitting performance testing packaging.
Electronic aluminum foil can be used: 1070 aluminum foil, 3003 aluminum foil
In recent years, due to the rapid growth of the domestic electronic information industry and the stable growth of traditional industries such as home electronics, the market demand for aluminum electrolytic capacitors has been increasing. The rapid transfer of aluminum electrolytic capacitor production bases from Japanese and Korean enterprises to China, and the rapid growth of aluminum electrolytic capacitor production, has promoted the rapid development of China's electronic foil processing industry.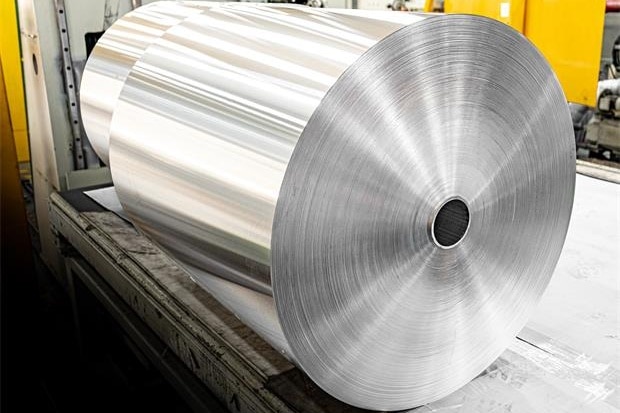 Mingtai Aluminum has introduced advanced Zhuoshen foil rolling mill and adopted Andritz plate roller, providing guarantee for achieving high-quality aluminum foil. Strictly control the processing quality, texture, grain structure, composition, and other aspects of electronic aluminum foil during the production process, and achieve advanced product performance. The 3003 series aluminum foil produced by it has excellent rust resistance, with a strength about 10% higher than 1100, and good formability, solubility, and corrosion resistance. It is an excellent material for manufacturing electronic foils.
The price of 3003H18 electronic aluminum foil consists of two parts. On the day of shipment, the average closing price of Yangtze River spot A00 aluminum ingots plus processing fees. Due to daily fluctuations in aluminum ingot prices, the quotation may fluctuate. If you would like to learn more about 3003 electronic foil, please call+8617703819374 for consultation. Mingtai Aluminum will be happy to serve you.