Introduction
8006 aluminum foil is a special container foil product. Mingtai aluminum 8006 aluminum foil is hot-rolled, with tensile strength between 123-135. 8006 aluminum foil product reaches the grade A of water brushing, with flat plate shape, clean surface and no oil stain. Mingtai Aluminum 8006 aluminum foil is applicable to wrinkle-free lunch boxes. After stamping, the edges are wrinkle-free and the appearance is smooth.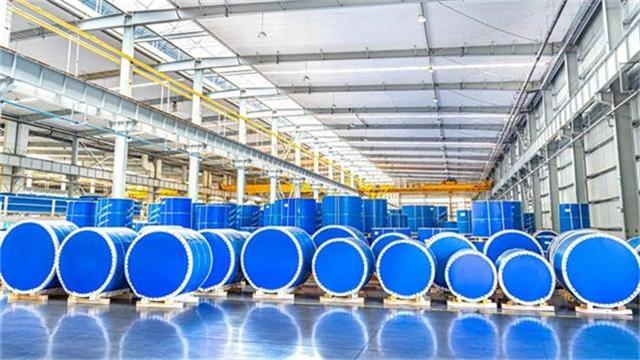 Technical parameter
Temper

F,O,H14,H16,H18,H19,H22,H24,H26,H28

Thickness

0.006-0.2mm

Width

100-1700mm

Typical products

Takeout lunch box, food packaging, container foil, etc
TheDifference Between 8006 Aluminum Foil and 3003 Aluminum Foil and 8011 AluminumFoil
The aluminum foil of 8006 lunch box material has high strength, hot rolling, uniform internal structure, and good elongation. The strength of 3003 aluminum foil and 8011 aluminum foil is low, and casting is used.
The elongation and cup protrusion of 8006 aluminum foil are higher than that of 8011 and 3003 aluminum foil. The tensile strength of 8006 container foil is 10 MPa higher than that of 8011 aluminum foil and slightly lower than that of 3003 aluminum foil.
Strength

Customizable advantages
Henan mingtai technology is tailored according to user needs.

Raw material advantages
Choose reliable large-scale suppliers, purchase key raw materials, and control quality from the source.

Process advantages
More than 20 years of rich experience, mature technology and high level of craftsmanship.

Equipment advantages
3300mm wide "1+1" hot rolling production line; self-developed (1+4) hot tandem rolling production line; multiple large-scale equipment at home and abroad.

Packaging advantages
3003 aluminum coil packaging pays attention to moisture-proof and rain-proof, to ensure that the surface of the aluminum coil is intact and scratch-free.

Price advantage
Adjacent to the raw material producing area, own power plant, 1.3 million square meter large factory, large-scale production, factory direct supply mode, and high cost-effective products.
Features of 8006 aluminum foil
The aluminum foil for aircraft lunch box uses 8006 container aluminum foil. After stamping, the edge is free of wrinkles and the appearance is beautiful. It is the exclusive aluminum foil for aerospace lunch box, which is very popular in European countries. Compared with conventional 8011 aluminum foil and 3003 aluminum foil, 8006 aluminum foil is hot-rolled, and its tensile strength can reach 125-135, which is higher than the tensile strength of 8011 aluminum foil, and the tensile strength of 3003 aluminum foil is the first. However, 8006 container foil is higher in elongation and cup bulge than 8011 and 3003 aluminum foil.