Introduction
6106 aluminum alloy, American wrought aluminum and aluminum alloy. Aluminum alloys are divided into two categories: cast aluminum alloys, which are used in the cast state; deformed aluminum alloys, which can withstand pressure processing and have higher mechanical properties than the cast state. It can be processed into aluminum alloy materials of various shapes and specifications. 6106 aluminum alloy is mainly used in the manufacture of aviation equipment, daily necessities, doors and windows for construction, etc.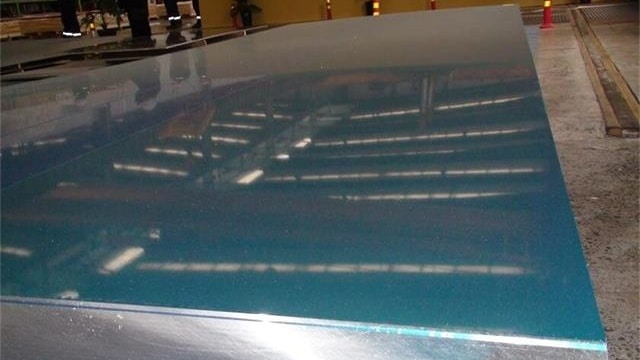 Aluminum 6106 alloy is chiefly used in the following:
• Structural applications
▪ Marine applications
• Ladders, pylons and towers
• Automotive structures
• Railway rolling stock
Technical parameter
Element

Content (%)

Al

≤ 97.4

Mg

0.40-0.80

Fe

≤ 0.35

Cr

≤ 0.20

Cu

≤ 0.25

Mn

0.050-0.20

Si

0.30-0.60

Zn

≤ 0.10

Ti

≤0.10
Application
6106 aluminum alloy sheet
• Structural applications ▪ Marine applications
6106 aluminum sheet
• Automotive structures • Railway rolling stock

Customizable advantages
Henan mingtai technology is tailored according to user needs.

Raw material advantages
Choose reliable large-scale suppliers, purchase key raw materials, and control quality from the source.

Process advantages
More than 20 years of rich experience, mature technology and high level of craftsmanship.

Equipment advantages
3300mm wide "1+1" hot rolling production line; self-developed (1+4) hot tandem rolling production line; multiple large-scale equipment at home and abroad.

Packaging advantages
3003 aluminum coil packaging pays attention to moisture-proof and rain-proof, to ensure that the surface of the aluminum coil is intact and scratch-free.

Price advantage
Adjacent to the raw material producing area, own power plant, 1.3 million square meter large factory, large-scale production, factory direct supply mode, and high cost-effective products.
6106 aluminum alloy Manufacturer strength
Henan Mingtai Aluminum Co., Ltd. [stock code: 601677] was established in 1997. Mingtai Aluminum is a large-scale modern aluminum processing enterprise integrating scientific research, processing and manufacturing. The company can produce 1-8 series aluminum sheet, strip and foil products with complete specifications and huge production capacity to meet your individual processing needs.
Under the jurisdiction of Zhengzhou Mingtai Industrial Co., Ltd., Zhengzhou Mingtai Transportation New Material Co., Ltd., and Zhengzhou CSR Rail Transit Equipment Co., Ltd., the company has more than 5,000 employees, total assets of 6 billion yuan, and 6 semi-continuous casting production lines. 10 continuous casting and rolling production lines, and 44 other large-scale processing equipment, with an annual output of 1 million tons.