Introduction
6005 aluminum sheet belongs to AL-MG series alloy, it is a kind of antirust aluminum which is widely used, especially in construction industry.
6005 aluminum sheet tensile strength σb (MPa) : ≥175
6005 aluminum sheet conditional yield strength σ0.2(MPa) : ≥80
6005 aluminum sheet elongation δ5(%) : ≥15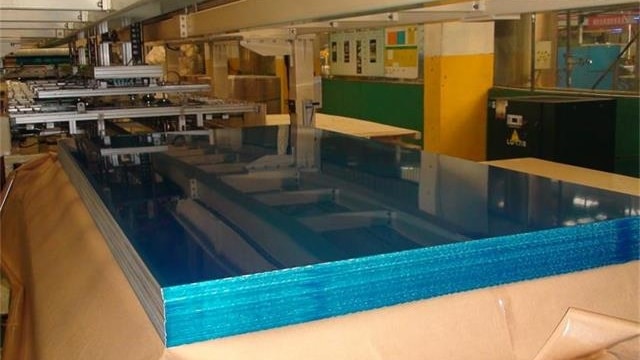 Technical parameter
Applications
6005 aluminum sheet
Mainly used for low load parts that require high plasticity and good weldability, working in liquid or gas media, such as mailboxes, gasoline or lubricating oil ducts, various liquid containers, and other low load parts made by deep drawing: wire is used for rivets;
6005 aluminum alloy
Extruded profiles and pipes are used for structural components that require strength greater than 6063 alloy, such as ladders, television antennas, etc.
How much is the price of 6005 aluminum sheet per ton
The quotation for 6005 aluminum sheet used on trains needs to be determined based on the actual purchasing plan of the user, as there are multiple factors that can affect its price, including the processing cost of the product, the specifications (width and thickness) of the selected product, and market conditions. Users should consult professional sales personnel when purchasing, so that they can provide more reasonable solutions and specific preferential quotes based on the user's actual situation.
6005 Aluminum Sheet Manufacturers:
1. Strong strength
Mingtai Aluminum has factories in Zhengzhou, Gongyi, Xingyang and other places, and offices in Kunshan, Dongguan, Chongqing, South Korea and other regions. China's top 500 private manufacturing enterprises.
2. Advanced equipment
Mingtai Aluminum introduced a six-high cold rolling mill from SMS SMS from Germany. Production of ultra-wide and ultra-thick aluminum plates, the width can reach 2650mm, the thickness can reach 500mm, the internal stress is eliminated, and the cutting is not deformed. It is a rare manufacturer in China that can produce ultra-wide and ultra-thick aluminum plates.
3. Complete products
Mingtai Aluminum is a large-scale aluminum alloy listed company, specializing in the production of aluminum sheets, aluminum coils, and aluminum foils. The product category covers 1-8 series alloy grades. To undertake large orders, RMB/foreign currency prices can be quoted. Global export.