Introduction
2A11 aluminum sheet Al-Cu-Mg series aluminum alloy is a kind of high strength hard aluminum, which can be strengthened by heat treatment, after quenching and cold work hardening, its machinability is good, and anodic oxidation treatment and painting are often used to improve its corrosion resistance, such as common mold, precision parts, fixture and so on.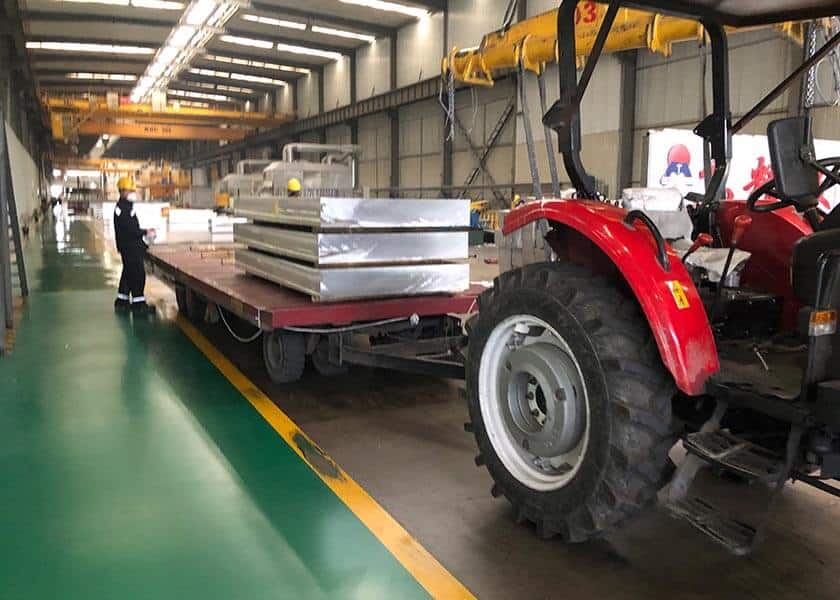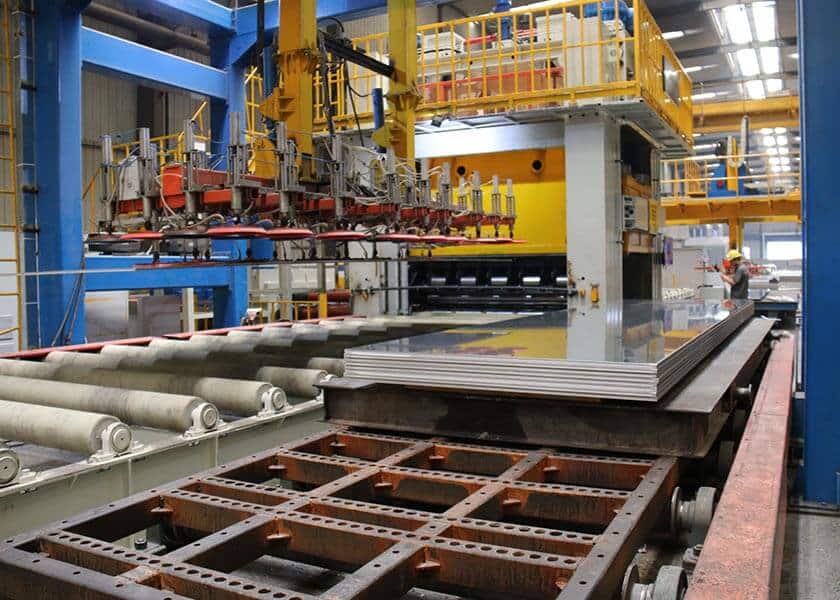 2A11 hard aluminum sheet for the application of an early hard aluminum, commonly known as standard hard aluminum. Mingtai aluminum 2A11 aluminum sheet manufacturers, production thickness 1-600mm, manufacturers custom production.
Technical parameter
Temper

T4、T6、T351、H112

Thickness

1-600mm

Width

400-1600mm

Length

500-16000

Typical products

Moulds, high-strength components, rivets, etc
Applications
2A11 aluminum sheet
Mold, high-strength components
2A11 aluminum sheet
Aerospace, military industry
Advantage of Mingtai 2A11 aluminum sheet
1, excellent tensile performance, strong plasticity, high tensile ratio.
2. Anodizing and painting methods are often used or aluminum coating is added to improve its corrosion resistance, corrosion resistance is good.
3. The weldability of spot welding is good, the machinability of spot welding is good after quenching and cold
3105 Aluminum Sheet Manufacturers:
1. Strong strength
Mingtai Aluminum has factories in Zhengzhou, Gongyi, Xingyang and other places, and offices in Kunshan, Dongguan, Chongqing, South Korea and other regions. China's top 500 private manufacturing enterprises.
2. Advanced equipment
Mingtai Aluminum introduced a six-high cold rolling mill from SMS SMS from Germany. The production of ultra-wide and ultra-thick aluminum plates eliminates internal stress and cuts without deformation. The width can reach 2650mm and the thickness can reach 500mm. It is a rare manufacturer in China that can produce ultra-wide and ultra-thick aluminum plates.
3. Complete products
Mingtai Aluminum is a large-scale aluminum alloy listed company, specializing in the production of aluminum sheets, aluminum coils, and aluminum foils. The product category covers 1-8 series alloy grades. To undertake large orders, RMB/foreign currency prices can be quoted. Global export.