Introduction
1235 aluminum foil is a commonly used base material for tape foil. The common ones in life are scotch tape and cloth tape. The tape mentioned here has good adhesion, strong adhesion, anti-aging, and good heat preservation performance. The raw material of tape foil - 1235 aluminum foil, is divided into soft and hard, namely H18 and O state. The hard aluminum foil tape does not need to be annealed in the production process, but sometimes it needs baking oil, and the soft aluminum foil tape needs to be annealed to make it soft. There are many tape foils on the market that use 1235 aluminum foil O-temper alloy.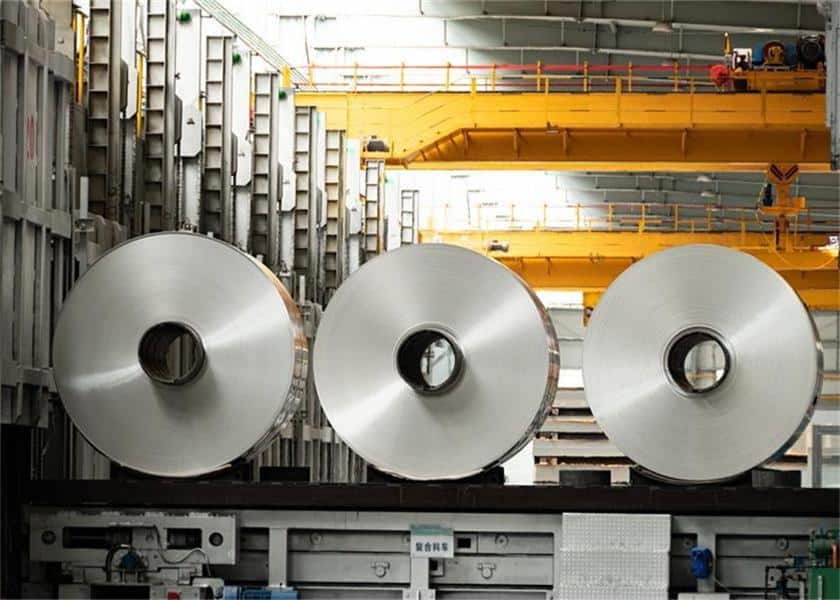 Advantages of Mingtai 1235 aluminum foil:
1. The surface of the aluminum foil is uniform in color, clean, flat in shape, without obvious roll marks, pitting, pinholes, and corrosion marks;
2. There are no rolling defects such as creases, mottled spots, and bright lines on the surface of the aluminum foil;
3. There is no color difference on the surface of aluminum foil;
4. No oil on the surface, no serious oil smell, no visible oil spots;
Technical parameter
The Applications and Features Of 1235 Aluminum Foil
1235 aluminum foil has high purity and good conductivity, so it is often used as tape foil and battery foil, and is widely used in refrigerators, air conditioners, automobiles, petrochemicals, bridges, hotels, electronics and other industries. The processing of adhesive tape foil and battery foil requires very high precision in the performance and quality of aluminum foil, so the processing is difficult and the process requirements are high. The minimum thickness of Mingtai 1235 aluminum foil is 0.014mm, the strength is >180Mpa, and the surface dyne value is high. It is one of the few manufacturers that can produce high quality adhesive tape foils and battery foils.
Strength

Customizable advantages
Henan mingtai technology is tailored according to user needs.

Raw material advantages
Choose reliable large-scale suppliers, purchase key raw materials, and control quality from the source.

Process advantages
More than 20 years of rich experience, mature technology and high level of craftsmanship.

Equipment advantages
3300mm wide "1+1" hot rolling production line; self-developed (1+4) hot tandem rolling production line; multiple large-scale equipment at home and abroad.

Packaging advantages
1235 aluminum foil packaging pays attention to moisture-proof and rain-proof, to ensure that the surface of the aluminum coil is intact and scratch-free.

Price advantage
Adjacent to the raw material producing area, own power plant, 1.3 million square meter large factory, large-scale production, factory direct supply mode, and high cost-effective products.
Mingtai 1235 Aluminum Foil Manufacturer Strength
Henan Mingtai Aluminum Co., Ltd. [stock code: 601677] was established in 1997. Mingtai Aluminum is a large-scale modern aluminum processing enterprise integrating scientific research, processing and manufacturing. The company can produce 1-8 series aluminum sheet, strip and foil products with complete specifications and huge production capacity to meet your individual processing needs.
Under the jurisdiction of Zhengzhou Mingtai Industrial Co., Ltd., Zhengzhou Mingtai Transportation New Material Co., Ltd., and Zhengzhou CSR Rail Transit Equipment Co., Ltd., the company has more than 5,000 employees, total assets of 6 billion yuan, and a semi-continuous casting production line. 6, 10 continuous casting and rolling production lines, and 44 other large-scale processing equipment, with an annual output of 1 million tons.